Sonic Colors: Ultimate Can Only Hit 30 FPS On Nintendo Switch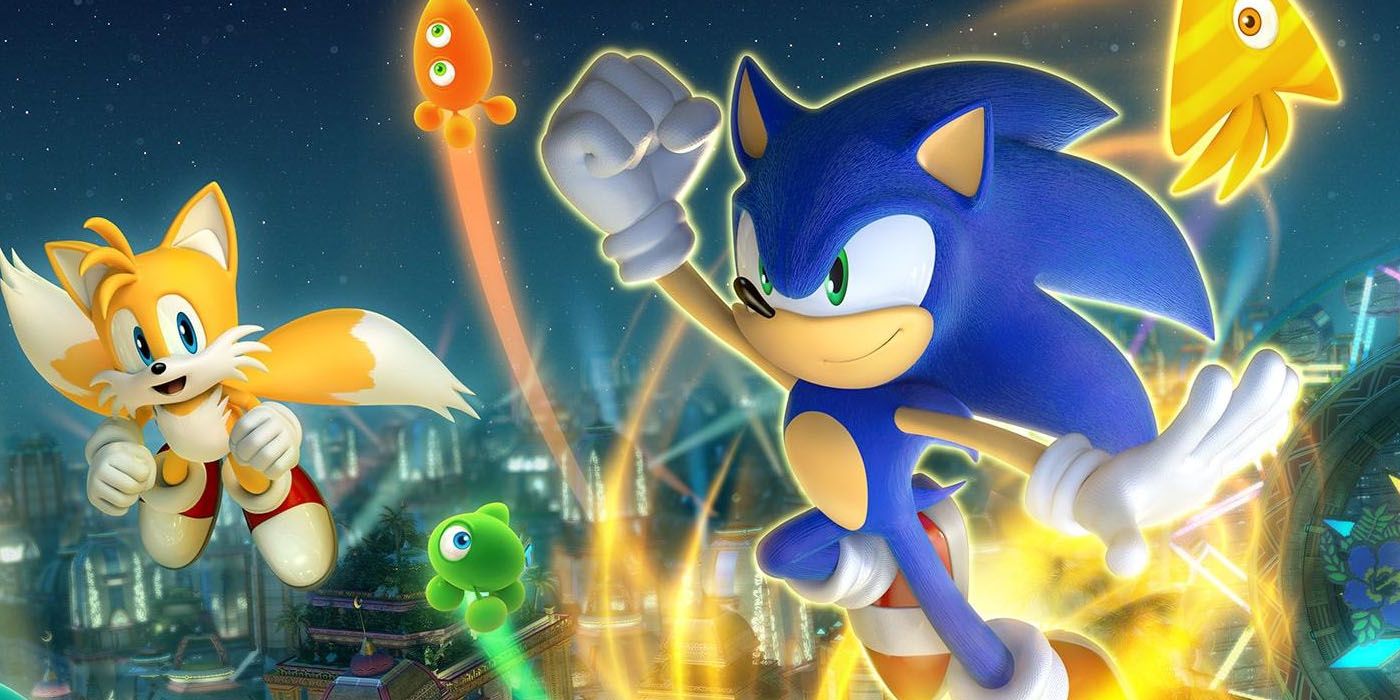 A recently updated trailer reveals that Sonic Colors: Ultimate will only be able to run at 30 FPS, despite an earlier spot toting 60 FPS and 4K.
Despite initial claims to the contrary, Sonic Colors: Ultimate will only be able to run under 30 FPS on Nintendo Switch. Back in May, Sega announced an HD update to the 2010 Wii classic, which was hailed as a promising return to form for the Blue Blur following a long and divisive showing throughout the 2000s.
In addition to the expected graphical upgrade that comes when a game is remastered, Sonic Colors: Ultimate promises to add a plethora of new features like a "Rival Rush" mode that pits Sonic against his evil robotic doppelganger Metal Sonic, collectible Park Tokens that will allow players to purchase new upgrades, shoes, and gloves to customize their hypersonic hedgehog, and a handy "Tails Saves" feature that will take troubled players back to a safe area should they find themselves overwhelmed. This is all pretty exciting for fans of Sonic's colorful romp through Dr. Eggman's twisted interstellar amusement park, but the previous promise of 60 FPS might have been a misdirect all along.
Related: Sonic The Hedgehog's Own Infinity War Just One-Upped Marvel
Earlier today, Nintendo posted an updated trailer for Sonic Colors: Ultimate to YouTube. This one is virtually identical to the one that was shown off earlier this week, with one seemingly small-but-significant alteration: At the very beginning, the text box promoting the game's "60 FPS, Re-Vamped Lighting, Improved Graphics, and 4K Resolution" now has the references to 60 FPS and 4K removed. This implies that Sonic Colors: Ultimate will only run at 30 FPS, which is the standard for the Nintendo Switch anyway – provided the long-standing rumors of a Nintendo Switch Pro with 4K capabilities are false.
Sonic is going to have a busy year thanks to the Blue Blur celebrating his 30th anniversary in 2021. Aside from the release of Sonic Colors: Ultimate, Sega is currently working on a brand-new Sonic title that is rumored to be a reboot of sorts to the long-running franchise. Sonic's also made rounds as a VTuber and a Minecraft DLC skin over the past few months, and there are hedgehog-centric tie-in media like the Sonic Prime Netflix series and the highly-anticipated sequel to his successful live-action movie in the works.
While Sonic Colors: Ultimate won't be running in 4K after all, the new remaster still looks quite impressive. It's not clear why Sega would promote 60 FPS for Sonic Colors if it wasn't going to include it, but the initial trailer could have had a typo in it – or Sega is planning yet another update for the PlayStation 5, Xbox Series X, or even the aforementioned Nintendo Switch Pro (should it really exist). In any case, players will be able to blast off with their favorite spike-covered marsupial when Sonic Colors: Ultimate launches on September 7.
Next: Sonic Helped Robotnik Destroy Numerous Planets
Source: YouTube
The Legend of Zelda's Weirdest Mini-Bosses
About The Author
Share this news on your Fb,Twitter and Whatsapp
News Nation USA: Latest News Headlines
News Nation USA||USA News||Science||Education||Sports||World