EA Hackers Are Releasing Stolen Data To Extort Ransom Pay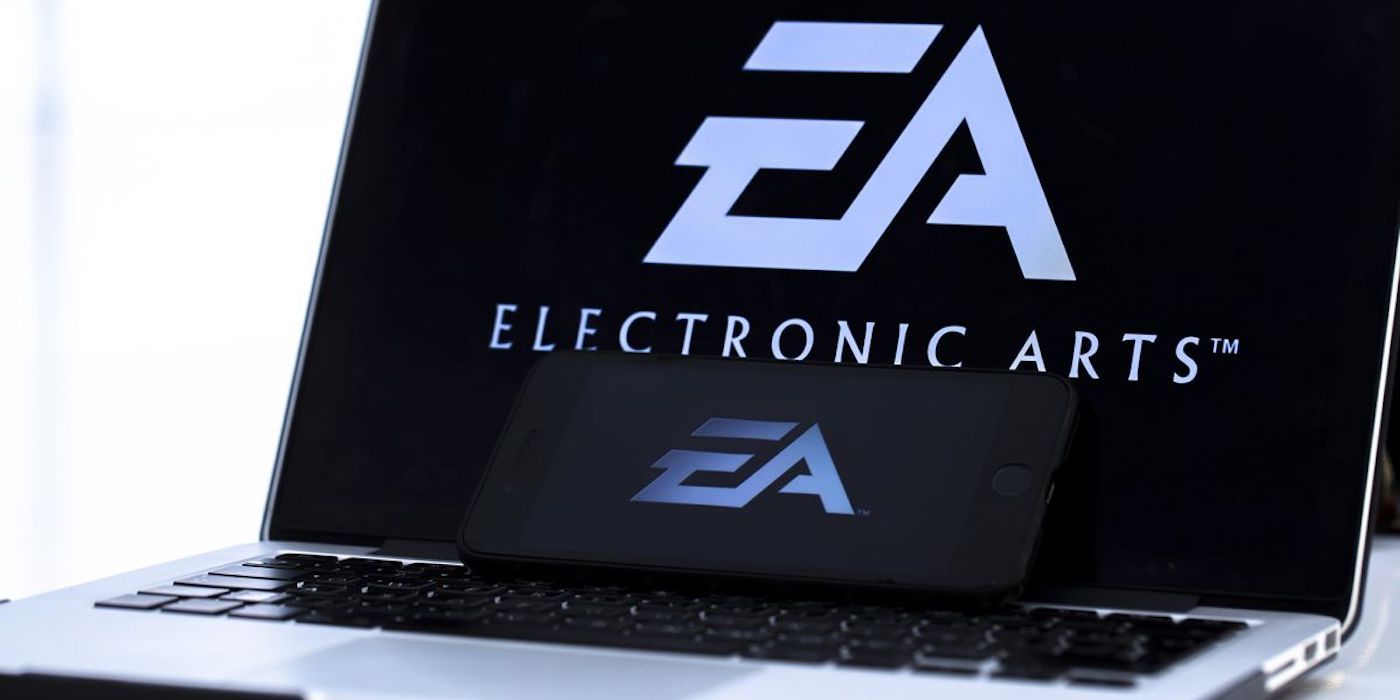 Hackers who recently stole data from video game company Electronic Arts are now attempting to extort the company in exchange for a ransom.
Hackers who recently stole data from gaming company Electronic Arts are now trying to collect a ransom. The gaming juggernaut, established in 1982 and headquartered in California, publishes a number of popular titles such as Battlefield, Need for Speed, Mass Effect, and the recent Star Wars games. EA is the second-largest gaming company in America and Europe.
On June 10 a group of hackers stole source code for EA titles such as FIFA 21 and Battlefield, with the data stolen totaling about 780 gigabytes. The hacker group reportedly intended to sell the valuable data, the owner of which could apparently exploit a number of EA's services. Fortunately, the game publisher announced that no personal user data was stolen during the hack, and the theft would likely not interfere with the development of any projects.
Related: EA Denies Plans For Video Advertisements In Games
After failing to sell the stolen data, Vice reports that the hacker group is now attempting to extort EA for ransom money. The infiltrators recently began releasing parts of the stolen source code online for free, explaining that they had contacted EA for a ransom payment. After receiving no response from EA, the group now intends to release parts of the data online until EA agrees to pay. In a statement on July 13 regarding the stolen data, an EA spokesperson explained, "we continue to believe that it does not contain data that poses any concern to player privacy, and we have no reason to believe that there is any material risk to our games, our business or our players."
EA is the latest video game juggernaut to experience digital infiltration and theft, as Cyberpunk 2077 developer CD Projekt Red was recently the victim of a hack and data breach. On February 9, 2021, the developer and publisher revealed that it had been hit by a cyberattack that compromised its systems and secure data. The infiltrator stole an abundance of secure data, including the source codes to popular games such as The Witcher 3: Wild Hunt and Cyberpunk 2077. Over the next several months the data began appearing online, with the hackers auctioning off the games' source codes to the highest bidder. A group of leakers then began to post the data online, giving fans an in-depth look at the systems behind CD Projekt Red's biggest games. While the company initially believed that the stolen data contained no personal information, a recent announcement reveals that the CD Projekt Red hack included personal data relating to the company's employees and contractors.
EA is the latest video game company to be the victim of a digital infiltration, and these hacks can be extremely harmful to both the company and its customers. Secure information may threaten the developer's projects, and private information being stolen can be extremely dangerous for both EA's employees and customers. While the gaming juggernaut appears reluctant to give in to ransom demands, time will tell how EA handles this extortion situation.
Next: Capcom Hack & Leak Fully Explained By Publisher After Investigation
Source: Vice
90 Day Fiancé: Julia Reacts To Divorce Rumors After Leaving U.S.
About The Author
Share this news on your Fb,Twitter and Whatsapp
News Nation USA: Latest News Headlines
News Nation USA||USA News||Science||Education||Sports||World