Dying Light 2 Trailer Shows Off New Monster Gameplay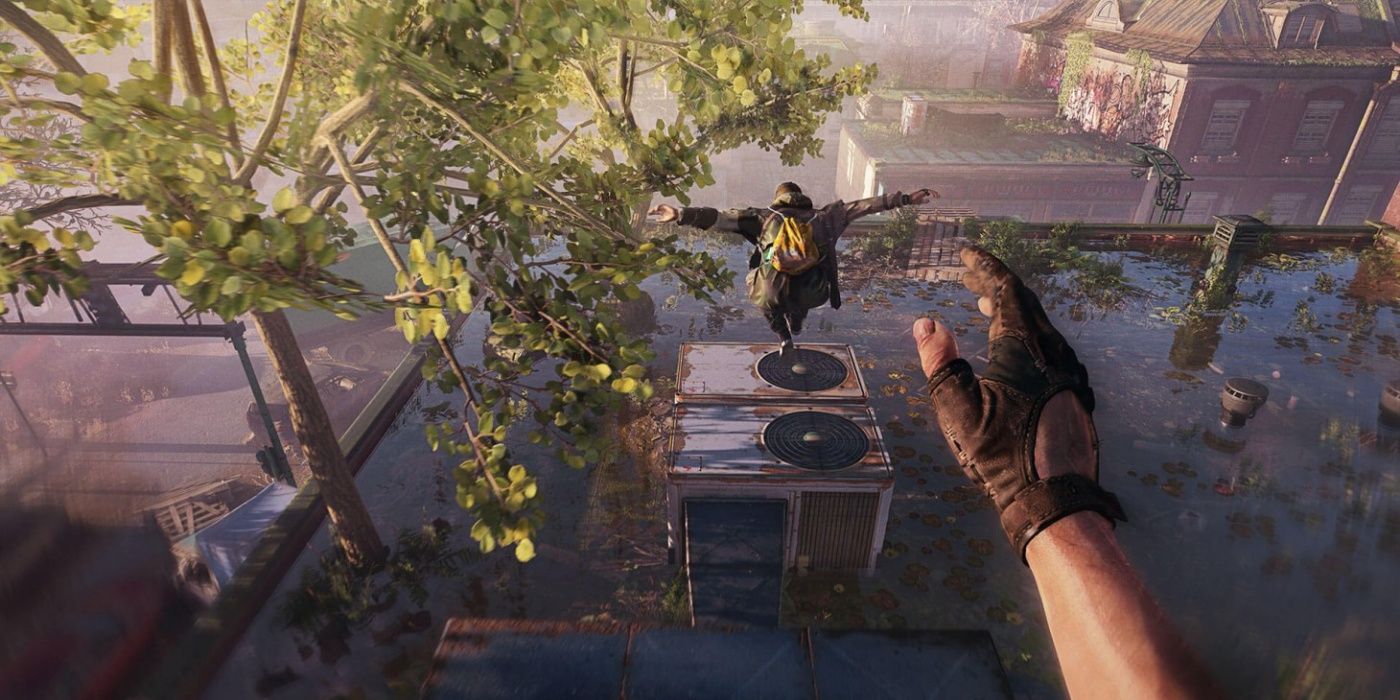 Techland unleashed a brand-new gameplay trailer for the hotly-anticipated Dying Light 2, offering fans a look at the sequel's infected creatures.
Techland's latest gameplay trailer for Dying Light 2 runs about five minutes in length, providing fans a much closer look at the monsters featured in the sequel. First unveiled during E3 2018, the zombie-infested follow-up went dark for quite a long time, allegedly due in part to developmental and management struggles. Dying Light 2 resurfaced in late May, though, complete with a December 2021 launch date and several minutes of fresh gameplay footage.
Since the sequel's resurgence, Techland has shared a slew of new details about the project, most of which have come to light because of the Dying 2 Know web series. The first episode of the series boasted a deep dive about the choice and consequence-based narrative, which can affect side missions, the main story arc, and the structure of the open-world city. Techland recently said the second episode of Dying 2 Know would go live on July 1 and the team didn't disappoint.
Related: Dying Light 2 May Feature Cross-Platform Co-Op
As promised, a new Dying 2 Know episode launched today, acting as a developer diary filled with insight about the Dying Light sequel's ongoing production cycle. Most notably, viewers were treated to a five-minute gameplay trailer that provided a closer look at the monsters stalking Dying Light 2's setting. The Revenant constitutes one such creature, a brand-new infected enemy not previously seen in the nascent horror series. Navigating past these monsters and others seems as though it will be quite the tense affair, based on the stealth-laden segment shown in the following trailer:
Some of the infected featured above seem very The Last of Us-esque, making clicking noises that could provide echolocation feedback. Regardless of the finer details, though, the footage shows that players will have the option to quietly sneak through infested areas. Evidently, this won't prove an easy task.
Techland hasn't announced a release date for the third episode of its Dying 2 Know web series, but the tail end of episode two did feature details with regards to what fans can expect. For one, the next dev diary will include a deep dive on Dying Light 2's refined parkour mechanics, which the studio designed in conjunction with "the Godfather of parkour," David Belle. New styles of combat and weapon crafting should take center stage as well,
Next: Everything We Know About Dying Light 2
Dying Light 2 hits PC, PS4, PS5, Xbox One, and Xbox Series X|S later this year on December 7.
Source: Dying Light/YouTube
90 Day Fiancé: Angela Deem's Dirty House On TV Leaves Fans Disturbed
About The Author
Share this news on your Fb,Twitter and Whatsapp
News Nation USA: Latest News Headlines
News Nation USA||USA News||Science||Education||Sports||World