Doctor Strange 2 Is The Scariest Marvel Movie, Says Elizabeth Olsen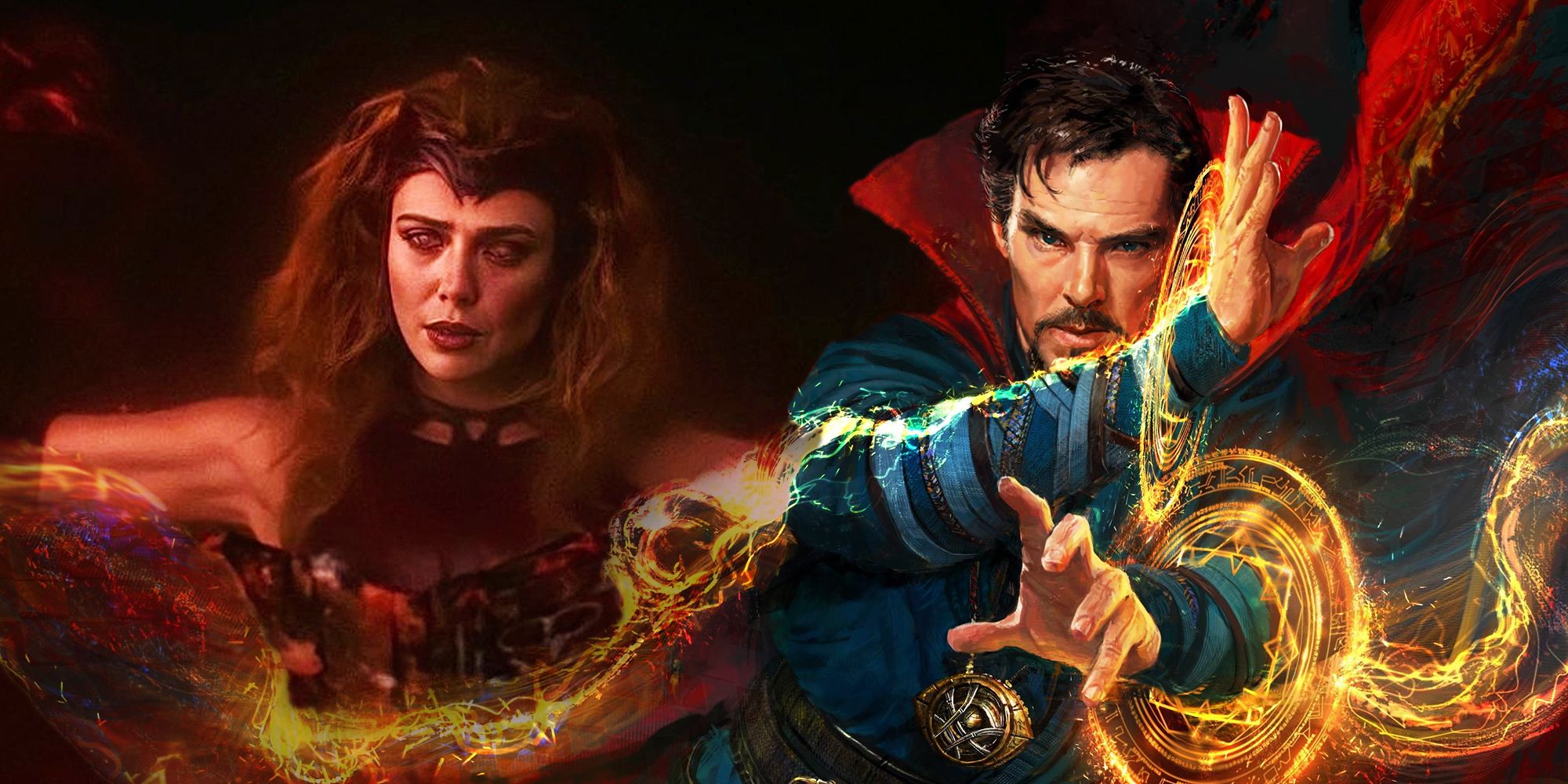 Elizabeth Olsen says Doctor Strange in the Multiverse of Madness is aiming to be Marvel's scariest movie under Sam Raimi's direction.
Doctor Strange in the Multiverse of Madness will be the scariest Marvel movie according to star, Elizabeth Olsen. Marvel Studios originally announced the Doctor Strange sequel in 2019, but it went through major changes since then. Sam Raimi became the movie's director after Scott Derrickson exited. While it initially seemed he would be rushed to get up to speed on Doctor Strange 2, COVID-19 delayed production and gave Raimi more time to get acclimated to the Marvel Cinematic Universe.
Raimi is now in charge of what is shaping up to be one of the MCU's most important installments of Phase 4. In addition to it featuring the return of Benedict Cumberbatch's Doctor Strange and exploring the multiverse, Doctor Strange 2 will continue Scarlet Witch's story after WandaVision. Olsen was revealed to be Cumberbatch's main co-star back when the movie was first announced. The actress has continued to praise her experience on Doctor Strange 2 and is now once again hyping how scary it will be.
Related: Why The MCU's Multiverse May Be Different Than You Think
Elizabeth Olsen just received her first Emmy nomination for her work in WandaVision, and she celebrated this career achievement by participating in a Q&A for New York Film Academy, which she attended. Twitter user @VATICANCAME0WS provided updates on the private Zoom meeting throughout its duration, and this included some talk about Doctor Strange in the Multiverse of Madness. The interviewer prodded Olsen for details on the upcoming MCU sequel and she provided a potentially exciting tease that it will be the scariest Marvel movie, saying "It's a very scary movie. It's like old Sam Raimi. They're trying to create the scariest Marvel movie."
Ironically, the debate about whether or not Doctor Strange in the Multiverse of Madness is scary is somewhat of a touchy topic. Derrickson originally proclaimed at San Diego Comic-Con that the movie was Marvel's first scary movie, but Kevin Feige immediately jumped in to confirm it would still be PG-13. The Marvel Studios President has since clarified that while it will be scary, he wouldn't classify it as a horror movie. That hasn't stopped multiple people involved with Doctor Strange 2, Olsen included, from hyping the movie's horror elements.
Whether or not Doctor Strange 2 is truly a horror movie remains to be seen, but Olsen's tease that the goal was to make the scariest Marvel movie can still be achieved. That is admittedly not a high bar to clear. Marvel Studios hasn't made anything even remotely scary in the past. Despite that fact, Doctor Strange in the Multiverse of Madness aiming to be the scariest Marvel movie is another sign of Marvel Studios letting each Phase 4 project have a unique tone and play with different genres.
MORE: Why WandaVision Needs A Season 2 (After Doctor Strange 2)
Source: VATICANCAME0WS, New York Film Academy
Shang-Chi and the Legend of the Ten Rings (2021)Release date: Sep 03, 2021
Eternals (2021)Release date: Nov 05, 2021
Spider-Man: No Way Home (2021)Release date: Dec 17, 2021
Doctor Strange in the Multiverse of Madness (2022)Release date: Mar 25, 2022
Thor: Love and Thunder (2022)Release date: May 06, 2022
Black Panther: Wakanda Forever/Black Panther 2 (2022)Release date: Jul 08, 2022
The Marvels/Captain Marvel 2 (2022)Release date: Nov 11, 2022
Ant-Man and the Wasp: Quantumania (2023)Release date: Feb 17, 2023
Guardians of the Galaxy Vol. 3 (2023)Release date: May 05, 2023
Black Widow's Villain Is The MCU's Weirdest Casting Choice
About The Author
Share this news on your Fb,Twitter and Whatsapp
News Nation USA: Latest News Headlines
News Nation USA||USA News||Science||Education||Sports||World