Atlanta
Atlanta University Center could become the core of the city's next innovation district – Atlanta Business Chronicle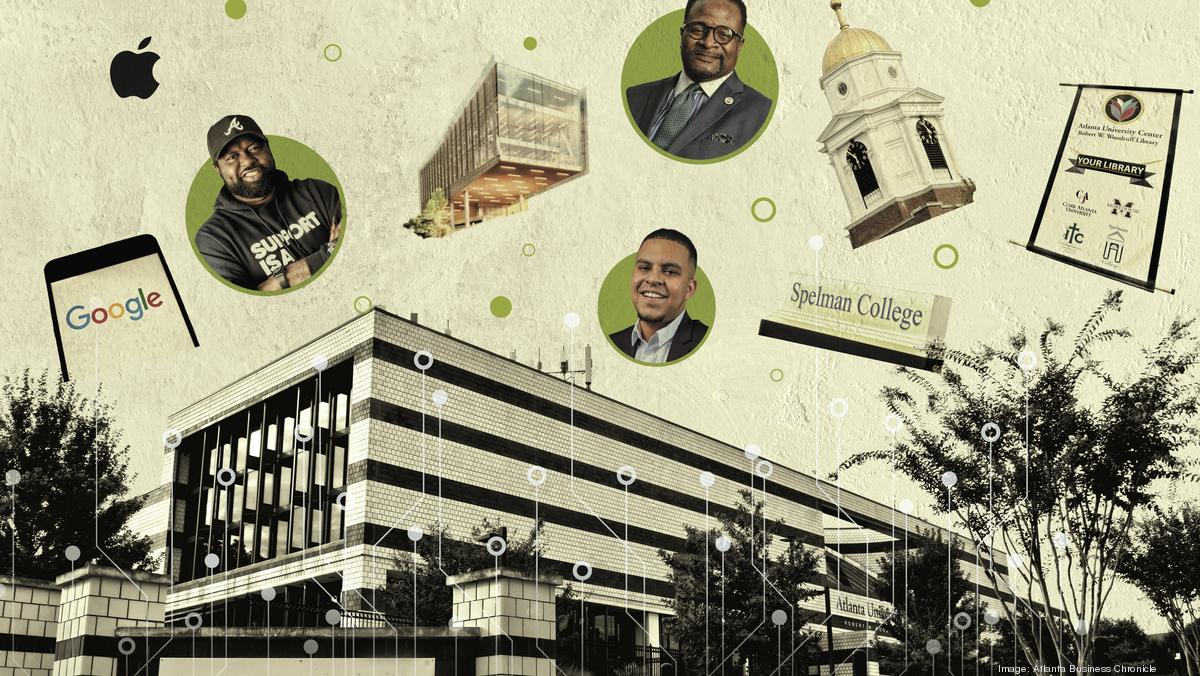 Ernest Holmes graduated from Morehouse College in 2019. Now, he's returning as a computer science professor. 
The 23-year-old is part of the Google-In-Residence program, where Google engineers teach college courses. That program is one of the many new investments tech giants are funneling into the West End, home to Atlanta University Center — the nation's largest consortium of historically Black colleges and universities. 
Holmes represents a renewed interest in the revitalization of West End, one of Atlanta's most historic districts. Once a "frontier outpost" just south of downtown, by the 1960s it was a center of Atlanta's Black middle class and a leading voice in the Civil Rights Movement. Today, West End represents a new kind of frontier — this time for the expansion of the city's booming tech scene into its southwest neighborhoods. Those areas have experienced decades of disinvestment, reminders of Atlanta's income inequality — highest in the nation.  
Now, some see early parallels between West End and Midtown's Tech Square, one of the South's fastest-growing innovation districts where financial technology giant NCR Corp. and dozens of corporate research and development centers have relocated. Georgia Tech was the catalyst for that influx of investment and jobs. Atlanta University Center could provide a similar spark for West End.
"There's so much going on at Georgia Tech with Tech Square, and nothing has really come over to our side, the other side of the railroad tracks. I'm hopeful that's changing," said Tiffany Bussey, the founding director of the Morehouse Innovation & Entrepreneurship Center.
Cultivating tech talent 
The new corporate partnerships and investments into the AUC over the past two years has provided much-needed fuel to the technology and entrepreneurship programs at the schools. Holmes himself is an example of these changing resources. 
Holmes went to the West Coast to work for Google right after graduation and returned to Atlanta during the pandemic as a software engineer and founder of a nonprofit called CodeHouse, which helps HBCU students enter tech. This fall, he'll be teaching many of the 29 students who earned CodeHouse's first round of scholarships, demonstrating how student success within the industry creates a flywheel effect. 
Google has also donated $5 million to Spelman and Clark Atlanta as part of its Pathway to Tech intiative to increase diversity within the industry. Apple and Southern Company are investing $25 million each into the Propel Center, a business incubator and innovation headquarters planned within the AUC.  
That center will provide students from all HBCUs with cutting-edge technology curriculum, entrepreneurial skills and social justice education, said Waymond Jackson, CEO of Ed Farm, the workforce development nonprofit designing the center. 
"I see two direct paths for changing the world," Clark Atlanta University President George French said. "One is technology. The other is entrepreneurship." 
The Blackstone Charitable Foundation announced a partnership with the three AUC schools earlier this month to provide entrepreneurship training. That donation will allow Morehouse to have a physical space for its entrepreneurship programming, Bussey said.  
Increasing the tech and entrepreneurship resources further prepares AUC students for tech or startup roles after graduation. About 25% of Black graduates with STEM degrees come from HBCUs, according to the United Negro College Fund, showing the effect HBCUs already have in cultivating tech talent.  
The AUC compliments other activity in the West End. The consortium collaborates closely with the Russell Innovation Center for Entrepreneurship, an incubator for Black-led startups and small businesses. RICE provides space and mentorship for recent AUC graduates.  
"We can see the Spelman steeple from our window," RICE Chief Operating Officer Burunda Prince said. "We are a natural connection to the AUC, and we're leveraging that to create more opportunity."  
The ripple effect 
Corporate investments and entrepreneurship activity could prompt a wave of economic development in the West End, Bussey said. She pointed to a new, mixed-use building at the Morehouse School of Medicine as one of the first indications of this change. 
Georgia Tech's Tech Square already shows the benefit of fostering innovation. Tech Square has become a vibrant hub for research, startups, venture capital investors and corporate leaders in less than a decade. Logistics tech startup Stord completed Georgia Tech's CREATE-X accelerator and now has more than 160 employees in Tech Square and more than $100 million in investments. The area is widely considered the heart of Atlanta's technology ecosystem, which is enjoying unprecedented growth that could make the city an East Coast tech hub.  
The Propel Center incubator at the AUC may spin out similar success stories when it opens within the next two years. Or students like Holmes may start their own companies after gaining corporate experience.  
As startups and small businesses outgrow the Russell Center, a demand for larger office space in the community may incentivize developers to build in the West End, changing the landscape of the neighborhood and building wealth for Black-owned businesses in the community.  
A West End innovation district could temper Atlanta's income gap. The median household income for a white family in the city is $83,722, compared to $28,105 for a Black family, according to a report from the Atlanta Wealth Building Initiative. That's nearly a 3-to-1 ratio. 
Technology jobs are in high demand and offer high wages. Information technology jobs rose 4.1% during the pandemic, compared to an overall job demand drop of 8%, according to Atlanta Regional Commission and Atlanta CareerRise data. The average IT wage — $90,200 — is higher than the top five employment industries in metro Atlanta.  
West End's diverse talent could also change the tech industry. Studies show that that companies that are more diverse outperform their counterparts. Empowering more people of color in the field means "solving problems that affect our communities that other entrepreneurs don't even know exist," said Paul Judge, a serial entrepreneur and graduate of Morehouse and Georgia Tech.  
Atlanta could become a leader in an entirely new tech sector as the West End ecosystem matures, Judge said.  
"When you provide access to some of the greatest Black minds during their formative years of college, that could change what the tech landscape looks like in the next decade or two," Judge said. 
A long way to go 
Tech initiatives at Morehouse and Georgia Tech have grown since Judge graduated, but the West End still has a lot more work before it reaches the status of innovation district, he said. 
The West End and AUC still don't have the walkability of Tech Square, which Judge says is an essential element to its collaborative energy. 
The West End also doesn't have a space dedicated to scalable tech startups specifically, said Rodney Sampson, CEO of Opportunity Hub, an organization that aims to make tech more equitable. Buckhead's Atlanta Tech Village co-working space is still the premium spot in the city for high-growth software startups. It's incubated at least two, $1 billion startups. 
Economic development also brings potential for rapid gentrification and displacement of long-time residents, but Sampson says the West End has an opportunity to integrate an equitable framework as it emerges as an innovation district.  
"Just because the AUC and the Russell Center are in the West End, that's not enough to say equity will be front and center," Sampson said. 
Providing alternative education opportunities that allow more people to enter the tech field is key to helping all residents benefit from this growth. Thousands of local people need training in digital skills in the next decade to meet the demands of incoming tech companies, Sampson said.  
Tech corporations say they no longer require college degrees for jobs and focus more on hiring for skills, which could be learned through certification programs and tech bootcamps that organizations around the city host.  
---
Tech and entrepreneurship investments into the AUC 2020-2021:
Share this news on your Fb,Twitter and Whatsapp
News Nation USA: Latest News Headlines
News Nation USA||USA News||Science||Education||Sports||World