Atlanta
Atlanta Inno – Companies making revenue leaps have the cloud in common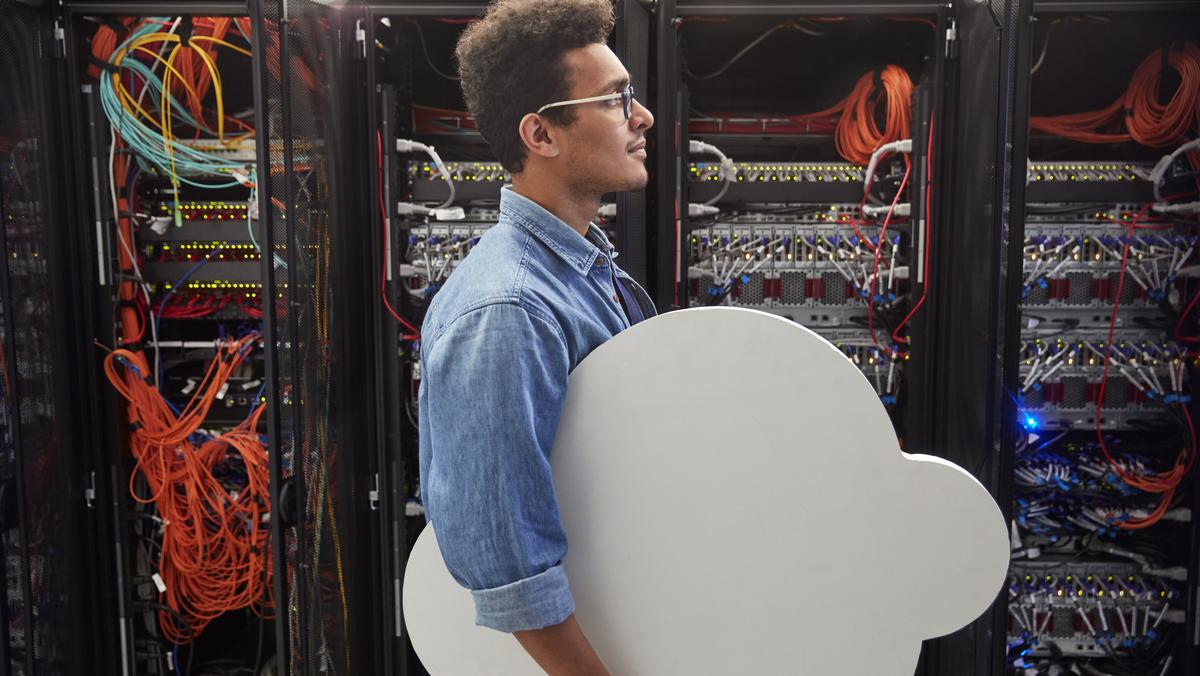 "Every company is becoming a technology company." This is a mantra Accenture's CTO, Paul Daugherty, uses often when he speaks to business and technology leaders.
As companies make this transition, there's still real competitive advantage to being one of the first movers—but many organizations want to do that with just one technology. Where we see companies reap real value is being a pioneer in using a suite of technologies together. When done right, you can use their collective power as a value multiplier.  
You might be asking yourself how I know this. In addition to my experience counseling large companies on business and technology, the numbers prove it to be true. For instance, Accenture recently completed a study on enterprise technology strategies. We surveyed 4,300 business and IT professionals across 25 countries and 20 industries. I'm going to share a few of our key findings—the ones I think are most applicable to businesses regardless of industry or size.
---
The gap between Leaders and Laggards has grown exponentially in a very short time.
In 2019, Accenture began landmark research on companies' enterprise technology strategies and their impact on performance showed that Leading companies were growing revenues at 2x the speed of Laggards. Curious about the effects of the pandemic on these companies' technology strategies and performance, we completed a second round of research in early 2021. Our new research found that Leaders are now growing revenue at 5x the rate of Laggards, exceptionally higher than the doubled growth rate Leaders reported just a few years ago.
What does this mean? It means that the window of opportunity for companies to earn advantage continues to narrow. Using multiple technologies in concert to produce value will always be advantageous, but companies that move now gain a real edge versus just keeping up with what will soon be table stakes.
---
Leapfroggers are changing the game.
Do you remember the 1992 U.S. presidential race, when Ross Perot became an independent candidate? Political science professors still use it as an example of the outlier effect. It completely changed the way the other candidates ran and competed against one another. Leapfroggers are the Ross Perots of the enterprise world. They're approaching technology strategy in new ways that are causing other companies to have to adjust their strategies so they're not left behind—all the while growing 4x faster than Laggards.
---
Leaders and Leapfroggers are doing three things that set them apart. All three require cloud to reap full value.
#1: Replatform. Companies performing the best financially have replatformed to the cloud to build their overall systems strength. They are reducing redundant technologies and eliminating disconnected data across the IT stack while gaining computing power and flexibility. For instance, 80% of Leapfroggers had adopted some form of cloud technology by 2017, but that figure jumped to 98% by 2020.
#2: Reframe. Leapfroggers comprise just 18% of our study sample but they are having a disproportionate impact on business, given their size. Scaling new innovations became the top priority for Leapfroggers during the pandemic with 67% seeking to aggressively increase revenue from non-core business lines. Leapfroggers are actively shifting their IT budgets from operations-related activity to innovation-related activity—speeding up software development cycles, changing business processes and building new capabilities. Innovation no longer happens without a cloud underpinning (which would explain the 98% adoption rate of cloud technology by Leapfroggers in 2020).
#3: Reach. Leaders and Laggards are expanding access to technology across internal business functions, using the cloud to reach employees and partners wherever they are. To support increased access, they're introducing a broader value agenda by addressing personalized employee upskilling, well-being and mental health. 
---
Germany's Deutsche Telekom (DT) embodies what it means to reach. The telecom giant has performed well in a difficult business environment, showing great resilience. Within days of COVID-19 lockdown restrictions being put in place, Deutsche Telekom's networks faced an onslaught of traffic. The number of digital conferences increased 322%, and the number of people watching Netflix soared 3,074%. Yet DT's communications networks remained stable and secure, and the company was able to move 16,000 service and call-center employees into their home offices within a very short time. That doesn't happen without the power of the cloud.
We've long known that cloud helps companies not just save money, but make money because it underpins innovation and better ways of serving customers. But I see so many companies who feel they have "plenty of time" to get there when in reality, the competitive environment is moving faster than they anticipate. Proofs of concept and limited use cases need to be put to bed in favor of scaling holistically and rapidly. Just ask Canada's export credit agency, EDC, who has seen 35% organic growth in traffic and lead generation; or DelMonte Foods who has moved 200+ servers to the public cloud for more secure operations and significant savings in operating expenses.
What I tell my clients is this: Come on in, the cloud waters are fine. But move fast. Make the leap and revenues generally follow your lead.
Bob Lax is a Managing Director and Cloud First Lead – US South, with Accenture. He also lectures at Georgia Tech as co-professor for the Sustainable Business Practicum in the Ray C. Anderson Center for Sustainable Business in the Scheller College of Business.
Share this news on your Fb,Twitter and Whatsapp
News Nation USA: Latest News Headlines
News Nation USA||USA News||Science||Education||Sports||World