Atlanta
Atlanta Inno – Atlanta Inno's 2021 Fire Awards: 50 companies show why city is emerging as tech hub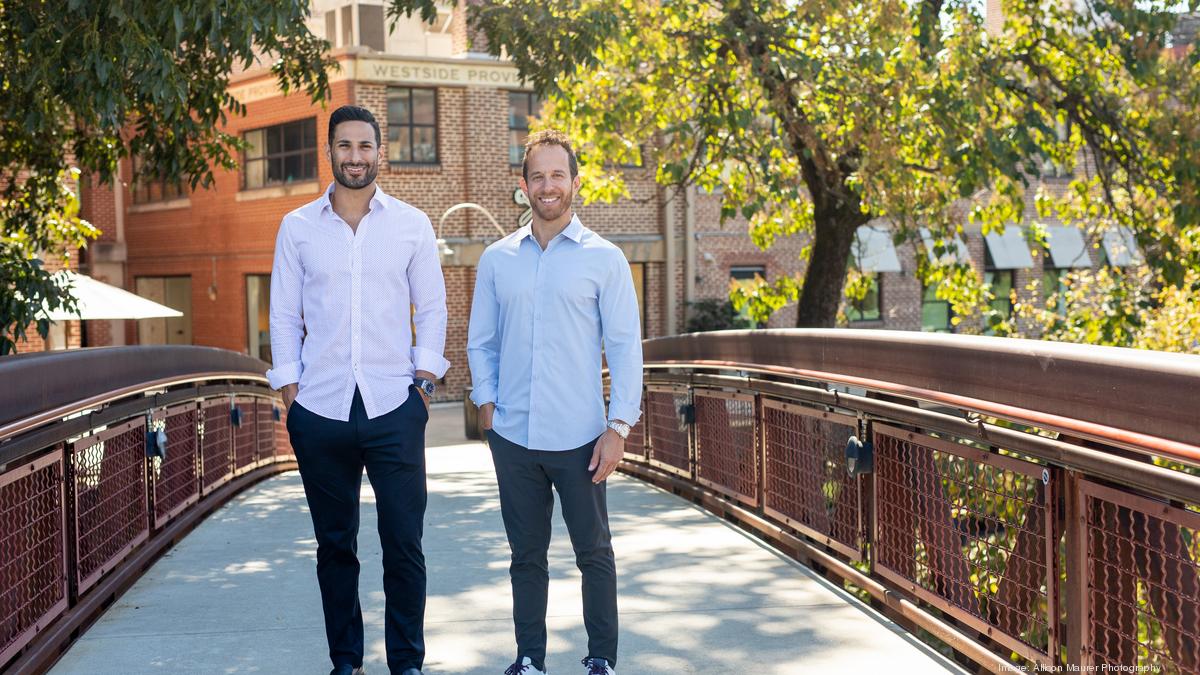 Meet the startups and organizations setting Atlanta's innovation ecosystem ablaze.  
These 50 companies show why the city is emerging as a tech hub, either because of their own success or how they've uplifted other companies in the ecosystem.  
We use community nominations and our industry insights to choose these nominees, which represent the breadth of industries within the local tech scene. These companies released new products, had high revenue growth, raised funding rounds, made acquisitions, expanded their teams or showed potential to disrupt their sectors with their innovations. 
This list encapsulates the many moving parts that make the ecosystem thrive, including investment firms, incubators, growth startups and early-stage companies. 
A panel of judges will select one Inno Blazer winner from each category. 
---
Financial technology
---
BitPay, CEO Stephen Pair 

BitPay is the largest and oldest blockchain payment provider, capitalizing on a market that's hit a global boom in the past few months. BitPay has processed more than $5 billion in transactions and has more than $70 million in investments, including from Silicon Valley's Founders Fund. The startup is in the process of applying to become a federally licensed bank.  
Buckle Agency LLC, CEO Dustin Walsey

This startup provides rideshare drivers with insurance and landing on the Technology Association of Georgia's Top 40 Innovative Technology Companies. It raised a $31 million Series A round and bought Gateway Insurance Company to expand into 47 states in 2020. 
FilmHedge, CEO Jon Gosier 

With experience in technology and film, CEO Jon Gosier wanted to fill a void he saw in the production industry with FilmHedge. The startup provides fixed-interest loans and lines of credit to finance movie and TV productions through an online application, making the approval process more objective. Gosier started lending in 2017 and released the scalable version of FilmHedge with plans to expand his team to 20 in the next year. 
LendingPoint, CEO Tom Burnside 

Founded in 2015, this Kennesaw lending startup provides quick loans to small businesses and consumers based on job and financial history and income and credit behavior, rather than just credit score. It scored a $125 million investment from Warburg Pincus earlier this year and has more than 300 employees. LendingPoint plans to expand its financing features for e-commerce, point of sale and financial institution partners. 
MaxEx, CEO Tom Pearce 

This fintech company allows mortgage lenders and institutional investors to buy and sell residential loans. In 2020, it tripled its annual volume and expects the growth to continue this year. The company, which was founded in 2013, has more than 130 employees, which nearly doubled over the year, and hired a new chief technology officer.  
Yieldi, co-founders Joe Ashkouti and Josh Lloyd 

Yieldi allows investors to search its website for real estate investment opportunities, with a similar experience as online shopping. They can invest as little at $50,000 in loans that usually last six months to two years and are vetted by Yieldi. Joe Ashkouti brings real estate expertise and Josh Lloyd brings technology and finance know-how to the founding team. The startup says it grew 300% in 2020, a year after its founding. 
---
Security, fraud prevention, risk management
---
Bluefin Payment Systems, CEO John Perry

Bluefin secures payment data and personal information through point-to-point encryption and data tokenization with its platform ShieldConex. Founded in 2007, the startup raised $25 million at the end of last year to expand its geographical reach, which already includes 130 partners across 32 countries. Bluefin has 130 employees and added 15 more in 2021. The company plans to acquire other companies to expand its services. 
Curricula, CEO Nick Santora 

Curricula is a story-based security awareness training platform designed to make learning about how to protect yourself from online threats fun, engaging and memorable. The Atlanta Tech Village startup raised $3 million last year to expand its team to 30 and released a new product earlier this year to help businesses create customer employee training content, quizzes, videos and other media. 
Featurespace, CEO Martina King; Americas lead David Excell

This fraud protection and risk management startup is dual-headquartered in Atlanta and the United Kingdom. Backed by Atlanta's TTV Capital, the startup uses artificial intelligence and machine learning to detect security risks in 180 countries. It raised $37.4 million in 2020 to fuel its expansion into Singapore. The Technology Association of Georgia named it an innovative company of the year for its ARIC Risk Hub and Automated Deep Behavioral Networks features. 
Pindrop Security, CEO Vijay Balasubramaniyan 

This cybersecurity company, founded in 2011 with the help of serial entrepreneur Paul Judge, has raised more than $211 million in venture capital funding. This year, the company bought Next Caller Inc. And announced a European expansion of its cloud-enabled fraud protection technology. The Pindrop technology was developed a at the Georgia Tech Information Security Center. 
Oversight Systems Inc., CEO Terrence McCrossan

Oversight uses artificial intelligence to power its audit and risk management platform, which monitors spend transactions to mitigate fraud, fund misuses and other errors. Oversight, which has more than 200 enterprise partners, made the Atlanta Business Chronicle's 2020 Pacesetter Awards list and garnered recognition from TAG for its innovation. Silicon Valley's TCV equity firm bought the Oversight in September 2020. 
---
Hardware
---
PrintForm, CEO Mallu Huralikoppi 

After PrintForm ended in 2018 with a loss, Huralikoppi restarted the company with a new team and finished 2020 profitable with a revenue of $2.8 million. In 2021, it landed on Atlanta Business Chronicle's Pacesetter list at No. 95. The Alpharetta-based startup builds custom manufactured plastic and metal parts for applications such as concept modeling. It built its customer relationship management platform with AI and ML capabilities last year. 
Hermeus Corp., CEO A.J. Pipli
ca 
This hypersonic jet startup intends to develop a Mach 5 aircraft, which can fly at more than 3,000 miles per hour and would make air travel five-times faster. The startup is leasing a 110,000-square-foot space in Doraville for its headquarters and aircraft assembly factory. Hermeus raised a $16 million round last fall and plans to have 50 employees by the end of 2021. 
Nexus Fuels, CEO Jeff Gold 

The Nexus Fuels plant converts hard-to-recycle plastic back to oil, allowing it be remade into plastic again. Now a commercial operation, Nexus Fuels has produced about 310,000 gallons of oil and diverted more than 2.7 million pounds of plastic from the landfill. Cox Enterprises' Cleantech initiative backs the company and invested $20 million earlier this year to expand the facilities. 
Flock Safety, 

CEO Garrett Langley  


Founded in 2017, this startup works with neighborhoods and police departments to provide video evidence to help solve nonviolent crimes. It provides solar-powered camera systems to read license plants and care details in the neighborhood that had a property crime. In November, Flock Safety raised $47 million, aiming to help lower the city's rising crime. 
---
Fire Starters
---
Circadian Ventures, Founding partner Mike Dowdle 

This early-stage investment firm launched at the end of the last year to help grow tech-enabled companies founded by veteran entrepreneurs in the Southeast. Dowdle closed $5 million of the planned $15 million first fund. Circadian Ventures' portfolio includes Startups to Watch honoree Voxie.  
Overline LLC, Managing partners Sean O'Brien and Michael Cohn  

This seed-stage investment firm closed its first fund of $27 million earlier this year, surpassing its initial goal. It has 11 investments so far, including in Startups to Watch honoree Relay Payments. More than 90% of its investors are local, according to the partners.  
Panoramic Ventures, Managing partners Mark Buffington and Paul Judge 

Judge, a serial entrepenur and Buffington, CEO of BIP Capital, teamed up to create this growth-stage investment firm, which focuses on funding innovation from underrepresented regions and founders. The goal for the first fund is $300 million, and the firm has a team of more than 25. 
Valor Ventures, General partners Lisa Calhoun, Robin Bienfait, Gary Peat 

This seed-stage investment firm focuses on inclusive investing in the Southeast. About 80% of its total 17 investments are led by a woman or a person of color, which partner Lisa Calhoun says reflects the demographics of the region. Earlier this year, Valor closed its second, $21 million fund, which includes investments in Physician360 and LeaseQuery. 
Zane Venture Fund, 

General partner Shila Nieves Burney 


This early-stage firm is raising its first fund with a goal of $25 million. It has investments from Calendly CEO Tope Awotona and Sig Mosley, the "Godfather of Angel Investing." The firm is focused on diverse founders who are creating technology-enabled solutions in the Southeast.  
---
Marketing and media
---
The Desire Co., CEO Eric S
heinkop 
This bootstrapped startup produces a survey platform that allows brands and organizations to conduct widespread and scalable market research. Founded in 2015, inBrain is the second fastest-growing company on University of Georgia's 2021 Bulldog 100 list. 
iFolio, CEO Jean Marie Richardson 

This digital platform personalizes marketing experiences for sales engagement. The startup launched iFOLIO Cloud, which allows companies to better integrate the platform into their workflows. The startup has more than 5,350 clients, including Madison Square Garden and the Atlanta Falcons, and is hiring. 
inBrain LLC, CEO Jason Schubert

This bootstrapped startup produces a survey platform that allows brands and organizations to conduct widespread and scalable market research. Founded in 2015, inBrain is the second fastest-growing company on University of Georgia's 2021 Bulldog 100 list. 
Offbeat Media Group, CEO Shep Ogden 

Formerly Scout Social, Offbeat Media Group is using innovative marketing strategies to help brands advertise on social media. The media company creates computer-generated influencers, or "Virtual Humans," to make entertaining storylines that people follow. Those influencers could then get brand deals as their follower counts increase. Shark Tank billionaire Mark Cuban and Atlanta Ventures back the company. 
Terminus Software Inc., CEO Tim Kopp 

Marketing technology startup Terminus, which started in the Atlanta Tech Village in 2014, is planning an international expansion. The startup aims to provide an all-in-one platform for account-based marketing so companies can better target potential clients. Earlier this year, the company raised $90 million and plans to increase its 200-person team to 250. It's made four acquisitions in past three years. 
---
Software
---
11Ten Innovation Partners, CEO James Lewis 

11Ten Innovation Partners, founded in 2017, helps Fortune 500 companies have more innovation by helping them partner with other organizations and identifying potential problems. The startup was named an Atlanta Business Chronicle 2021 Pacesetter and has partnerships with Emory Healthcare Innovation Hub and the Verizon 5G Innovation Hub. 
DecisionLink Business, CEO Tim Page

DecisionLink produces ValueCloud, a cloud-based customer value management platform that aims to help all members of a business turn customer interactions into insights to increase revenue. Founded in 2011, the software startup raised $18.5 million from prominent Silicon Valley firm Accel at the beginning of this year. 
LeaseQuery, CEO George Azih 

This startup provides accountants with software to help eliminate mistakes in lease accounting. Now in its 10th year, LeaseQuery is releasing more accounting products for its customers. The startup, which was bootstrapped until 2019, is backed by Goldman Sachs and consistently garners local recognition for its fast growth.  
M3 Inc., President Allen Read 

This Gwinnett County-based cloud-based firm provides accounting solutions for the hospitality industry. Founded in 1998, the company has more than 200 employees. In 2020, it updated products to include work-from-home accessibility and added 61 new customers. 
Rev.io, CEO Brent Maropis 

Rev.io provides billing-as-a-serviceand customer management system to communication, internet-of-things and technology provider companies. The startup received a growth equity investment from Primus Capital in September 2020 and named a new chief technology officer. 
Speedscale, CEO Ken Ahrens 

This startup, backed by Silicon Valley's Y-Combinator and Atlanta's Tech Square Ventures, prevents product incidents in programmers' code through automation. Three Georgia Tech alumni founded the startup in early 2020 and raised $3 million that same year.  
---
For consumers
---
Aquagenuity, CEO Doll Avant 

This data intelligence startup analyzes water quality around the country through test samples and aggregated public data. It provides that information to consumers in a contextualized way so they understand how their local water may affect them. The startup raised a $1.6 million seed round, has national recognition for its mission and has a partnership with Amazon. 
CapWay, CEO Sheena Allen 

This fintech company, backed by Valor Ventures, wants to close the gap for the unbanked or underbanked population. The app gives people who may not trust traditional banking institutions an alternate way to save and manage their money. The app offers a debit card, digital money transfers and financial literacy content. 
Empowrd Apps Inc., CEO Horace Williams 

Founded in 2015, Empowrd is an app that provides people with personalized information about local issues and how to contact elected representatives. The startup completed the 2021 Cox Enterprises Social Impact Accelerator this year. 
Padsplit Inc., CEO Atticus LeBlanc 

This startup wants to tackle affordable housing through its boarding-house model. Property owners can turn a house into a "PadSplit," which allows people to rent individual rooms for short- and long-term needs. In 2020, the startup raised $10 million and is expanding into other cities. 
Performance Predictions, known as PrizePicks, CEO Adam Wexler

This daily fantasy sports platform allows fans to bet on the odds of the game. A partner of the Atlanta Braves, PrizePicks is the closest legal alternative to legal mobile sports betting in many areas across the country. It's now expanding into Alabama and will be available to 60% of the U.S. population. 
---
Logistics
---
Gimme Vending Inc., CEO Cory Hewett 

Gimme helps companies that deliver perishable groceries and vending machines snacks to manage their inventory and delivery routes. The startup released a new product, the Gimme Key Pro, late last year and saw an increase in demand during the pandemic as companies looked for technology to better manage their supply chains. 
Roadie Inc., CEO Marc Gorlin 

This delivery startup has an on-the-way model, which utilizes the unused capacity in passenger vehicles already on the road for same-day delivery of products. The startup has more than $62 million in investments, with support from The Home Depot Inc. As delivery demand increased because of the pandemic, the startup launched their services to 3,000 new stores in two months. 
Saltbox, CEO Tyler Scriven 

Saltbox, which has locations in Atlanta and Dallas, provides small businesses and e-commerce merchants space to store products in a shared warehouse. Th co-warehousing startup raised a $10.6 million round to expand into more cities around the U.S. and add 50 people to its team. 
Stord Inc., CEO Sean Henry 

This startup has a cloud-based supply chain management software and logistics network that helps companies deliver products more efficiently. The startup, founded in Georgia Tech's CREATE-X program, raised $100 million from West Coast investors and bought transportation provider Cove Logistics this past year. 
Verusen, CEO Paul Noble 

Verusen uses artificial intelligence and machine learning to help companies to reduce supply chain costs and make better purchasing decisions by organizing data and eliminating inventory redundancies. The startup raised $8 million earlier this year after seeing massive growth in 2020 because of an increase in demand due to the pandemic. 
---
Unicorns  
---
Calendly, CEO Tope Awotona  

This cloud scheduling platform raised a $350 million investment earlier this year, putting its valuation at more than $3 billion. The startup, founded in 2013 in the Atlanta Tech Village, produces a software to help people streamline scheduling meetings. It doubled its subscription revenue in 2020 and has more than 10 million users.  
Greenlight Financial Technology Inc., CEO Timothy Sheehan 

This fintech startup produces a debt card for children and a family-oriented money management platform so parents can help their kids become financially literate. It raised $260 million in May 2021, tripled its year-over-year revenue in 2020 and plans to hire 300 employees in the next two years. 
OneTrust LLC, CEO Kabir Barday 

This data privacy and security startup spent the past year raising massive funding rounds and buying companies to expand its products and customer base. It raised $210 million in April and has bought three companies in the last five months. 
PPRO, CEO Simon Black 

PPRO opened its U.S. headquarters in Atlanta in 2017. In 2021, it became a unicorn with a $180 million round. The company provides payments infrastructure for global transactions, helping payment providers such as Citi and PayPal. The company's demand increased with the e-commerce boom in 2020. 
SalesLoft Inc., CEO Kyle Porter 

SalesLoft hit unicorn status at the beginning of 2021 with a $100 million round. The startup, founded in 2011, helps customers find and close sales through a virtual sales engagement system. It plans to invest in new vertical markets, explore artificial intelligence and machine learning development and expand internationally. 
---
Hot Spaces

---
Atlanta Tech Village, President David Lightburn 

This Buckhead startup incubator is the brainchild of serial entrepreneur and investor David Cummings. The Village had to lay off employees during the pandemic, but opened their doors back to entrepreneurs in May 2020 with new safety precautions. The co-working space kept all 300 company tenants throughout the pandemic. 
The Gathering Spot, CEO Ryan Wilson 

This private membership club focused on entrepreneurship found new ways to help people network during the pandemic. It connected members digitally through a program called "Circles" and increased its membership. The club is expanding into Washington D.C. and Los Angeles. It hosted one of its first in-person events promoting Atlanta startups in May. 
The Russell Innovation Center for Entrepreneurship, CEO Jay Bailey

The 50,000-square-foot Russell Center opened just as the pandemic shut everything down, but its growth hasn't stopped. The center, which provides Black business owners with resources and mentorship, has raised $25 million and retained 98% of its companies through the pandemic. 
Tech Alpharetta, CEO Karen Cashion 

The city of Alpharetta formed this nonprofit startup incubator in 2012 to support its local technology companies. The incubator has more than 50 mentors and has 15 startup graduates, mostly in technical software sectors. 
Share this news on your Fb,Twitter and Whatsapp
News Nation USA: Latest News Headlines
News Nation USA||USA News||Science||Education||Sports||World