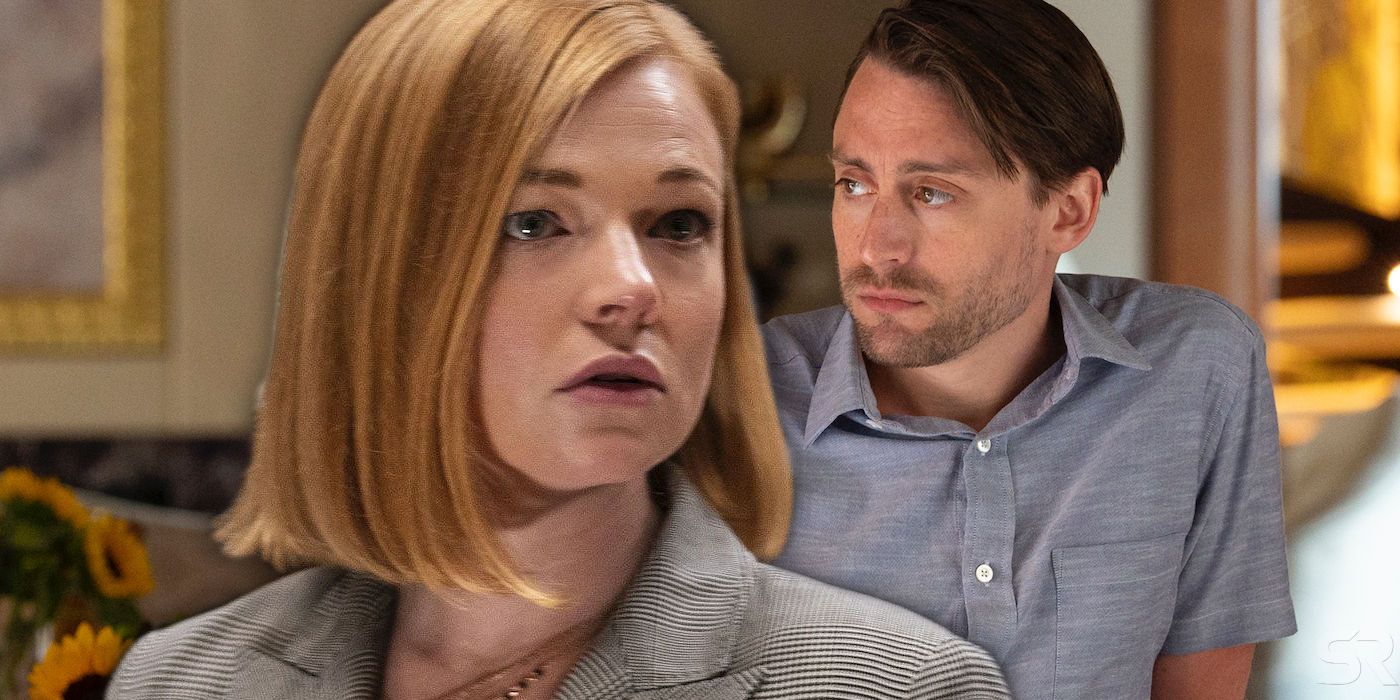 Succession season 3 is officially happening, but when will it release and what will it be about? Here's a complete breakdown of what to expect next.
Succession season 3 is happening, and here's everything you need to know. Created by Jesse Armstrong, the HBO series explores the power dynamics within a global media company, specifically amongst siblings competing to be their father's successor.
Succession features Brian Cox as Logan Roy, the founder of news organization Waystar Royco. Hoping to sustain control, the business mogul keeps his friends close and his enemies closer, knowing full well that all four of his children want to run Waystar next. Succession's primary conflict derives from the characters' collective personal flaws, and their potential to be easily blackmailed. In Succession season 2, the wildcard is Greg Hirsch (Nicholas Braun), an awkward Roy cousin who strategizes under-the-radar and builds relationships with Logan's inner circle, including the boss himself.
Related: Succession Season 2 Finale: Blood Sacrifice & Twist Ending Explained
Among various subplots, Succession season 2 chronicles the ascent of Shiv Roy (Sarah Snook) and the decline of husband Tom Wambsgans (Matthew Macfadyen), Greg's number one confidante. Succession's season 2 finale promised to deliver a "blood sacrifice" from Logan in order to appease the shareholders and help the company save face, which turned out to be Kendall Roy (Jeremy Strong), but the finale, "This Is Not For Tears," had an even bigger twist up its sleeve in the final moments that completely flips things for next year. Here's what to expect for Succession season 3.
Succession Season 3 Renewal
HBO officially ordered Succession season 3 on August 30. The decision was made just two episodes into Succession season 2; a testament to the series' popularity and critical acclaim. Succession season 1 earned a Primetime Emmy Award nomination for Outstanding Drama Series, while the aforementioned Armstrong won for Outstanding Writing for a Drama Series ("Nobody Is Ever Missing").
Succession Season 3 Release Date Info
Succession season 3 was initially supposed to release in 2020. With Succession season 1 having premiered in June 2018, and Succession season 2 in August 2019, it was expected around sometime around summer. Unfortunately, things were understandably delayed by the Covid-19 pandemic. As writer Lucy Prebble told GQ, however, that the situation did nothing to hinder the writing process. Equally, Braun also informed GQ that precautionary measures were swiftly put in place and didn't diminish the filming. "The scenes haven't been affected," he said. "I think we're tighter than ever." As such, Succession season 3 is firmly on track for an Autumn 2021 release.
Succession Season 3 Story
Heading into Succession's season 2 finale, everything seemingly hinged on which character – or characters – would be the aforementioned "blood sacrifice" offered up by Logan to the shareholder gods. The episode took turns to set up various characters for the fall, ranging from Gerri to Tom to Cousin Greg (at least as sprinkles), before the dagger eventually fell on Kendall, who, as he has all season, agreed to do whatever his father wanted. The final moments included a shocking twist however, as Kendall went off-script, refusing to be the blame guy. Instead, he threw his own father under the bus.
Succession season 3, then, will be exploring the major fallout from this. As glimpsed in the Succession 3 teaser trailer, Kendall will channel his moment of rebellion into a full-scale revolution, seeing himself as the side of good against his father's side of evil. The move will force the rest of the family to pick sides, though also facilitate Shiv's own grab for control of the company. Equally, it'll leave Cousin Greg in precarious situations and provoke some hilariously vicious exchanges between Kendall and Logan as they officially go to war. Further complicating things will be the arrivals of Alexander Skarsgård, Adrien Brody, and Hope Davis, who will all impact the plots of Succession season 3 in a variety of ways.
More: HBO Max: Every Movie & TV Show Coming In July 2021
Star Wars Canon Is Changing How Deadly Blasters Are
About The Author
Share this news on your Fb,Twitter and Whatsapp
News Nation USA: Latest News Headlines
News Nation USA||USA News||Science||Education||Sports||World