Movie/TV News
What Karissa The Troll Really Looks Like On Netflix's Sexy Beasts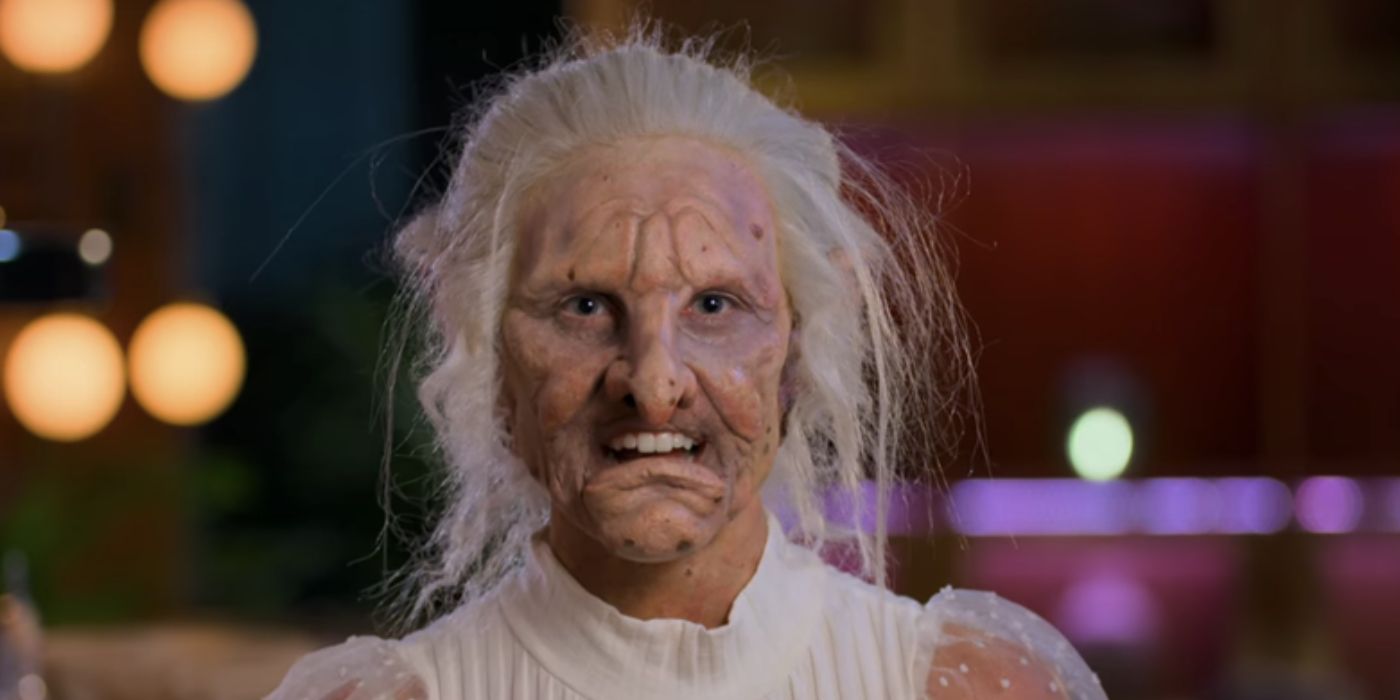 Sexy Beasts' Karissa hopes to find love while looking like a troll…literally. She goes against the Owl and Dinosaur for the Wolf's attention.
On Netflix's new reality dating show, Sexy Beasts, Karissa the troll vies for the attention of Ibrahim the Wolf. She is one of three contestants trying to find love. Unlike other dating shows, Karissa will be trying to impress this disguised Prince Charming while dressed as a troll. Yes, a troll!
Netflix is taking a different approach when it comes to helping people find true love. Rather than placing a group of attractive individuals on a tropical paradise like in Too Hot To Handle or removing sight altogether and placing them in pods like in Love Is Blind, falling in love with someone for who they are and not their looks takes on a whole new meaning in Sexy Beasts. The show dropped on Wednesday, July 21, 2021. These individuals wear elaborate prosthetics to completely transform their appearance. Viewers see a dinosaur, a pixie, and a mouse amongst the group of disguised contestants. While there are a million options one can be transformed into, it seems that Karissa drew the short straw with her troll costume.
Related: What Nina The Dolphin Really Looks Like On Netflix's Sexy Beasts
On the show, Karissa tries to win the heart of Ibrahim, who has been transformed into a wolf. She competes alongside Bella, a dinosaur, and Gabi, an owl. Bella is from London, England, and works as both a model and motivational speaker. Gabi the Owl is a veterinary student from West Virginia. Karissa will have to outshine them as a troll, forcing her to work three times as hard to win Ibrahim over by looking like the Wicked Witch of the West's sister.
Karissa is a blonde hair beauty that came up short when it came to the character she was morphing into. By becoming a troll, she lost the blonde, blue-eyed look that would normally dazzle men. Her wart-covered face, white-haired wig, and large nose prosthetic make her original look unrecognizable. She was also given a big lip and chin prosthesis to really bring home the craggy troll look. Being a life coach in Texas, Karissa can tell what kind of person someone is just by the way they look. Unfortunately, she can't coach her way out of this appearance.
Karissa is featured on episode 4 of Sexy Beasts. To see if she can talk her way into love, tune into Sexy Beasts on the global streaming platform, Netflix. Maybe she will prove that looks don't really matter when it comes to true love.
Next: What Ibrahim The Wolf Really Looks Like On Netflix's Sexy Beasts
90 Day Fiance: Stephanie Davison's Biggest Scandals On & Offscreen
About The Author
Share this news on your Fb,Twitter and Whatsapp
News Nation USA: Latest News Headlines
News Nation USA||USA News||Science||Education||Sports||World