Movie/TV News
Suicide Squad 2: Why Will Smith's Deadshot Didn't Return For The Sequel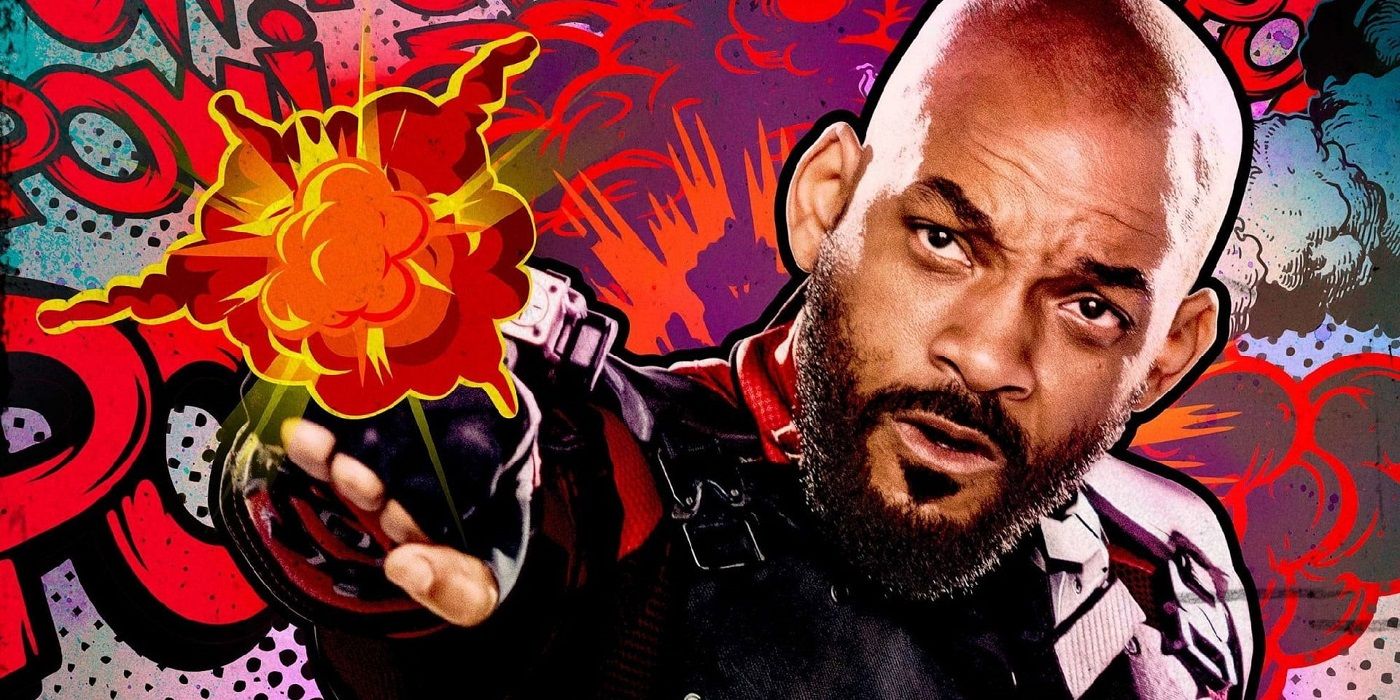 The Suicide Squad will have some of the team back from Ayer's film, except Will Smith's Deadshot. Here's why he didn't reprise his role for the film.
James Gunn's The Suicide Squad includes a lot of new characters and, while several familiar faces are returning from David Ayer's Suicide Squad, Will Smith isn't one of them – here's why. The DC Extended Universe has undergone some changes after its first wave of films didn't perform as expected. The DCEU began in 2013 with Zack Snyder's Man of Steel and set the tone for the following films, with a darker approach to the characters from DC Comics. Following a battle between Clark Kent and Bruce Wayne in Batman v Superman: Dawn of Justice, the DCEU introduced a team of antiheroes in Suicide Squad.
Suicide Squad followed a group of supervillains (Deadshot, Harley Quinn, Captain Boomerang, El Diablo, Killer Croc, and Slipknot) who were recruited by Amanda Waller (Viola Davis), the director of the government organization ARGUS, to go on dangerous missions in exchange for reduced sentences. Suicide Squad wasn't well-received by critics, who pointed out its underdeveloped characters, sense of humor, and clichés, as well as the performance of Jared Leto as the Joker. Despite this, a sequel was given the green light, with Ayer expected to return as director.
Related: Suicide Squad 2: Every Character Who Didn't Return For The Sequel (& Why)
However, he ended up leaving the project altogether, and James Gunn was hired to write and direct in his place, and with that came many more changes. The Suicide Squad is still set in the same universe, but it has been updated to reflect a new tone to go along with its characters. It introduces several new characters who weren't in Ayer's film and others who were — namely, Harley Quinn, Amanda Waller, Captain Boomerang, and Rick Flag. While it could have been assumed Gunn's version of the film no longer needed Smith's Deadshot because it was going in a different direction, the reason the actor didn't reprise his role is a bit simpler than that. As it turns out, Smith couldn't return due to scheduling conflicts. With The Suicide Squad filming in 2019, Smith wasn't available during that time to reprise his role because he was too busy elsewhere.
Why Will Smith Is Not Playing Deadshot In The Suicide Squad
Suicide Squad 2 was announced to be in development before the first film was released. David Ayer and Will Smith were attached to return, with filming planned to begin in 2017 once they were done with Bright. Ayer left to direct Gotham City Sirens (which was put on hold in favor of Birds of Prey), and filming was moved to 2018 due to Smith's schedule, as he was working on the live-action Aladdin and Ang Lee's Gemini Man. However, in February 2019, Smith left the Suicide Squad sequel due to scheduling conflicts, and Idris Elba was brought in to replace him. Gunn and Warner Bros. later decided to have Elba portray a different character, Bloodsport, so the door would remain open for Smith to potentially return in the future to reprise his role.
The Suicide Squad producer Peter Safran told press members on the film set that Smith absolutely could have been back for the film and in a leadership role same as before, but it was not meant to be. Here's what he said regarding Smith's absence as Deadshot (via ComicBook.com):
"We discussed it. But I think the Will [Smith] of it all was really more of a schedule thing than anything else. We knew we had to start shooting in September [2019] because, frankly, we knew probably earlier than other people did that James was going to come back and do Guardians. So it was really important that we started shooting when we started shooting and Will wasn't available, and that kind of made it easier all around. What are you going to do? He's not available. So it's also nice to, frankly, help separate it from the first movie, I think, in a greater fashion."
Smith's projects after Gemini Man were Spies in Disguise (a voice role) and Bad Boys For Life, which finished filming before The Suicide Squad began. The film that ultimately got in the way of his return as Deadshot is the biographical drama King Richard, which began filming in January 2020 as it was originally scheduled for a November 2020 release, but was moved to November 2021 due to the ongoing pandemic. Smith's absence won't affect The Suicide Squad as Gunn has made it a standalone sequel, meaning that it can take some liberties to give the team a fresh start without a retcon and making Elba Bloodsport leaves the door open for Deadshot to return.
Next: All 19 DC Movies Releasing After The Suicide Squad (& When)
The Suicide Squad (2021)Release date: Aug 06, 2021
The Batman (2022)Release date: Mar 04, 2022
Black Adam (2022)Release date: Jul 29, 2022
DC League of Super-Pets (2022)Release date: May 20, 2022
The Flash (2022)Release date: Nov 04, 2022
Shazam! Fury of the Gods (2023)Release date: Jun 02, 2023
Aquaman 2 (2022)Release date: Dec 16, 2022
Why A Harry Potter Reboot Would Be Better Than A 9th Movie Or Cursed Child
About The Author
Share this news on your Fb,Twitter and Whatsapp
News Nation USA: Latest News Headlines
News Nation USA||USA News||Science||Education||Sports||World