Movie/TV News
Splinter Cell TV Show Will Explore New Sides of Sam Fisher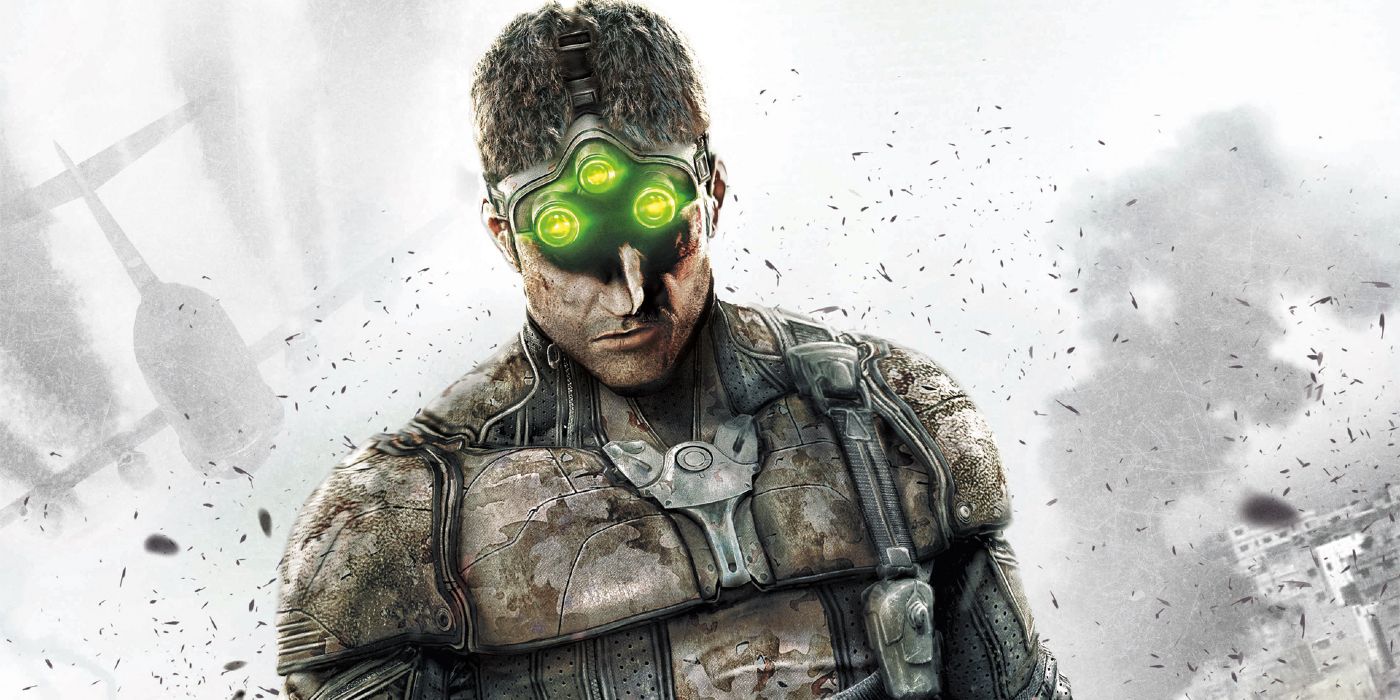 Ubisoft is showing "new sides" of Tom Clancy's Splinter Cell protagonist, Sam Fisher, in the Netflix animated series made by Derek Kolstad.
The Splinter Cell TV series is set to show another side of protagonist Sam Fisher. The stealth video game franchise started in 2002 with very little involvement with Tom Clancy, despite his name being in the game titles. With seven games total, seven novels, and an upcoming virtual reality (VR) game, this is a series that has proven that it can be successful over more than one medium.
Splinter Cell comes as part of a deal struck between game developer, Ubisoft, and giant streaming platform, Netflix. Two other animated series that have been greenlit as a part of this deal include Captain Laserhawk: A Blood Dragon Remix and Far Cry. There is a big market for animated content, particularly those based on existing stories. Splinter Cell is going to run for eight episodes under creator and executive producer, Derek Kolstad (John Wick).
Continue scrolling to keep reading
Click the button below to start this article in quick view.
Related: Tom Clancy's Without Remorse Cast & Character Guide
Variety spoke with development executives at Ubisoft regarding the distinct moves that the company is making regarding its film and television content. Helene Juguet (managing director of Ubisoft Film & Television's Paris branch) and Hugo Revon (director of development at Ubisoft Film & TV) recognize that when working with an established title, there is a dedicated following of fans who want to see the exact source material adapted to the screen. However, Juguet teases that audiences will be seeing "new sides" to Fisher. See below to read her full statement:
We stick as much as possible to the source material and ensure that our writing, art and visual teams immerse themselves in the game's DNA, sometimes even flying them to our gaming studios to meet the game creators. Our creative license is not about reinventing what's already been told. It rather lies in looking at those worlds through a different lens: we really want to let the creators bring to life their vision of our IP! We give them the freedom to propose unexpected storylines, characters, and style.
The protagonist's full name is Samuel Leo Fisher and he used to work for the Third Echelon, which is a top-secret clandestine operation group that works for the National Security Agency (NSA). Fisher was also once a member of the "Splinter Cell" program. Now, he holds the title of commander of the Fourth Echelon, which is a counter-terrorism group. The character is known for taking his work very seriously, although there are moments where he has more lighthearted exchanges with his peers and even his enemies while in the field. Fisher's personality grows over the course of the games and in the novels, as he becomes more brutal and ruthless as they progress.
The decision to show different sides to Fisher is a smart one. While some fans will likely criticize not having the exact perspective on the characters and the story on screen that they are familiar with, it is not possible to please everyone. Ubisoft seems to be placing trust within their content creators working on the animated series to take what already exists and explore other dimensions that have maybe not been touched upon. When working with different mediums, it is smart to diversify different sides to a character like Fisher, allowing him to be a bit more dimensional. The Splinter Cell animated series does not have a release date as of yet, but stay tuned for more details.
Next: Jack Ryan Season 2 Is Skipping Tom Clancy's Most Important Story
Source: Variety
American Horror Story Spin-Off Anthology Show Gets Twisted Trailer
About The Author
Share this news on your Fb,Twitter and Whatsapp
News Nation USA: Latest News Headlines
News Nation USA||USA News||Science||Education||Sports||World