Movie/TV News
Sister Wives: Why Meri Brown Gets So Much Sympathy From Fans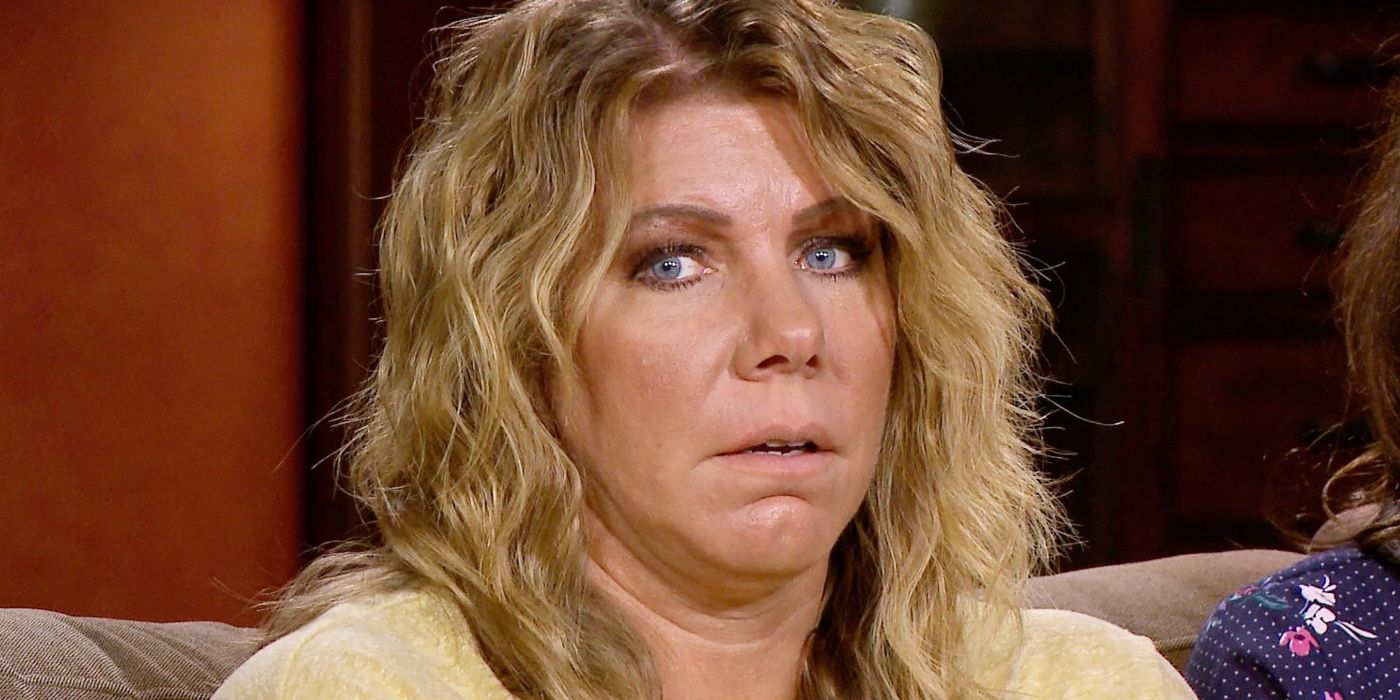 While none of Kody's wives are living the fairytale they hoped polygamy would be, many viewers seem to feel Meri is the series' biggest victim.
Kody Brown has not impressed viewers with the handling of his polygamous lifestyle on Sister Wives, but Meri Brown in particular has earned sympathy as fans have watched her marriage to Kody fall apart. None of Kody's wives seem to be happy throughout season 15, but many viewers feel Meri has gotten the short end of the stick. The series does a lot to show how much Meri has lost staying with Kody.
Kody often attracts the ire of audiences for his immature and self-centered behavior. Besides hurting his four wives, who chose to be with him, his actions also hurt his children, who did not get to pick their father. One of the many things viewers have been criticizing Kody for lately is his approach to the COVID-19 pandemic. With his family living in four different homes, he thought he had a foolproof plan: Make everyone else stay home so he could feel safe traveling freely between the houses. He even went so far as suggesting his daughter put off a much-needed surgery so he himself wouldn't be inconvenienced.
Continue scrolling to keep reading
Click the button below to start this article in quick view.
Related: Sister Wives: Kody Dragged for Poor Attitude & Attacks on the Wives
Meri was born into a polygamous family. She married Kody when she was 19, becoming his first wife. She then had to watch her husband pursue and marry other women. While Kody could only be legally married to one wife, which was Meri, he ended up asking her for a divorce so he could become legally married to his fourth wife, Robyn. Kody approached the divorce as no big deal, not seeming to understand how it might affect Meri. Meri put up with all this because she is supposed to accept and enjoy this lifestyle, according to what their fundamentalist church teaches.
Kody's decision to put the family on TV had many negative consequences for the family and Meri in particular. She lost her job shortly after the show started, with her former company not wanting to be associated with the reality show. She was threatened with eviction from her home in Arizona when they found out about her polygamous lifestyle. She was also catfished online and, rather than understanding that she was looking for the attention she was missing from him, Kody could only focus on the fact that she had emotionally cheated on him and pulled farther away from her. He even said he regrets marrying her.
Everything in Kody and Meri's relationship is about what Kody wants. When Meri was struggling with her fertility and wanted to consider surrogacy, Kody shot down the idea. When Meri wanted to pursue her dream of running a bed and breakfast, Kody refused to help her financially, even when the other wives wanted to. During the COVID-19 pandemic, Meri was completely isolated, as Kody never visited her and wouldn't allow other family members to drop by.
Despite what Kody intended, Sister Wives does more to show the negative side of polygamy than anything else. Many audience members can't understand why Meri refuses to leave the unhealthy relationship, but still feel sorry for her. They can't help but offer her sympathy for all the pain she goes through and the dreams and freedom she has to give up in order to stay with Kody. Kody doesn't respect her, listen to her needs, or do anything a real husband would do for their wife, then blames Meri for the state of their relationship. Viewers can only watch with sympathy as Meri is beaten down by Kody.
Next: Sister Wives: Kody Brown Threatens to 'Dissolve Partnership' with Wife Robyn
How My Hero Academia Improves The Vampire Genre
About The Author
Share this news on your Fb,Twitter and Whatsapp