Movie/TV News
Rugrats Reboot Footage Reveals New Look At 3D Babies & Confirms Premiere Date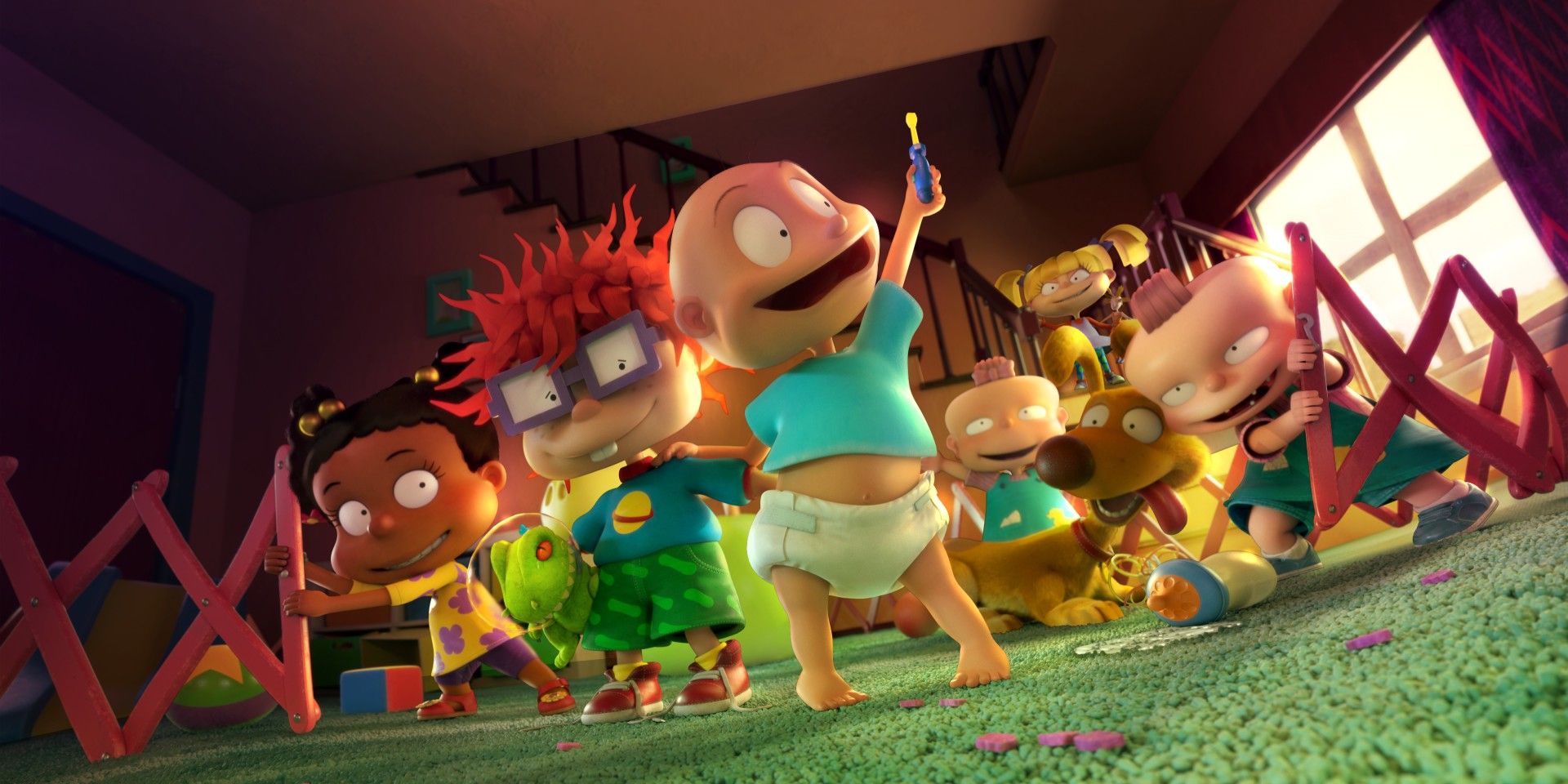 New footage from Paramount+'s Rugrats reboot reveals a look at Tommy and Angelica's 3D redesign and confirms a premiere date for the series, May 27th.
New footage from Paramount+'s Rugrats reboot reveals a look at the characters' 3D redesign and confirms a premiere date for the series. Rugrats originally premiered on Nickelodeon in the early 1990s and ran for 9 seasons. As Nickelodeon's longest-running show before being overtaken by SpongeBob SquarePants, Rugrats earned a reputation as one of the most beloved cartoons among kids of the '90s. The cartoon centers around Tommy Pickles (E.G. Daily), Chuckie (Nancy Cartwright), twins Phil and Lil (Kath Soucie), and Angelica (Cheryl Chase), and their day-to-day lives as toddlers, which usually take on much greater significance in the characters' imaginations.
The series led to various feature films such as The Rugrats Movie in 1998, Rugrats in Paris two years later, and Rugrats Go Wild in 2003, before the series officially ended in 2004. The first look at Paramount+'s Rugrats reboot came in fall 2020 and the first footage showcasing the Rugrats' new CGI redesign came in February of this year. It was also previously announced that the original voice cast will be returning for the reboot, including Daily, Cartwright, Soucie, Chase who will reprise their respective roles alongside Cree Summer as Susie. Now, the latest look has arrived along with a confirmed premiere date.
Related: Every New Movie & TV Series Coming To Paramount Plus
A new promotional trailer from Paramount+ reveals new footage from the Rugrats reboot and confirms May 27th as the series' premiere date, just in time for Memorial Day weekend. The trailer features new footage of Tommy and his menacing cousin Angelica, who taunts the main protagonist after stealing his ball.
Along with returning the original cast, the Rugrats revival will welcome newcomers to voice the grown-ups of the show, such as Tony Hale, Anna Chlumsky, and Timothy Simons, all three of whom are known for HBO's comedy Veep. Another recently announced cast member includes Better Call Saul's Michael McKean. This new trailer provides the best look so far at the Rugrats characters' CGI redesign, which has been a controversial trend in recent years. Fans who fell in love with the classic style of 2D cartoons are often apprehensive when these titles are rebooted using computer-generated 3D-style animation.
For the recently rebranded Paramount+, which previously went by CBS All Access, Rugrats is one of many revivals in the works. The streaming service has shown it is not afraid to lean on its spin-offs, prequels, and remakes as its main draws, such as the Frasier reboot starring Kelsey Grammar and a return of the beloved series Criminal Minds. Rugrats will look to separate itself apart from the pack when it premieres later this month.
Next: Rugrats Paramount Plus Reboot: Why Fans On Twitter Are So Divided
Source: Paramount+
Mythic Quest Season 2 Should Resolve The Show's Romantic Plots
About The Author
Share this news on your Fb,Twitter and Whatsapp