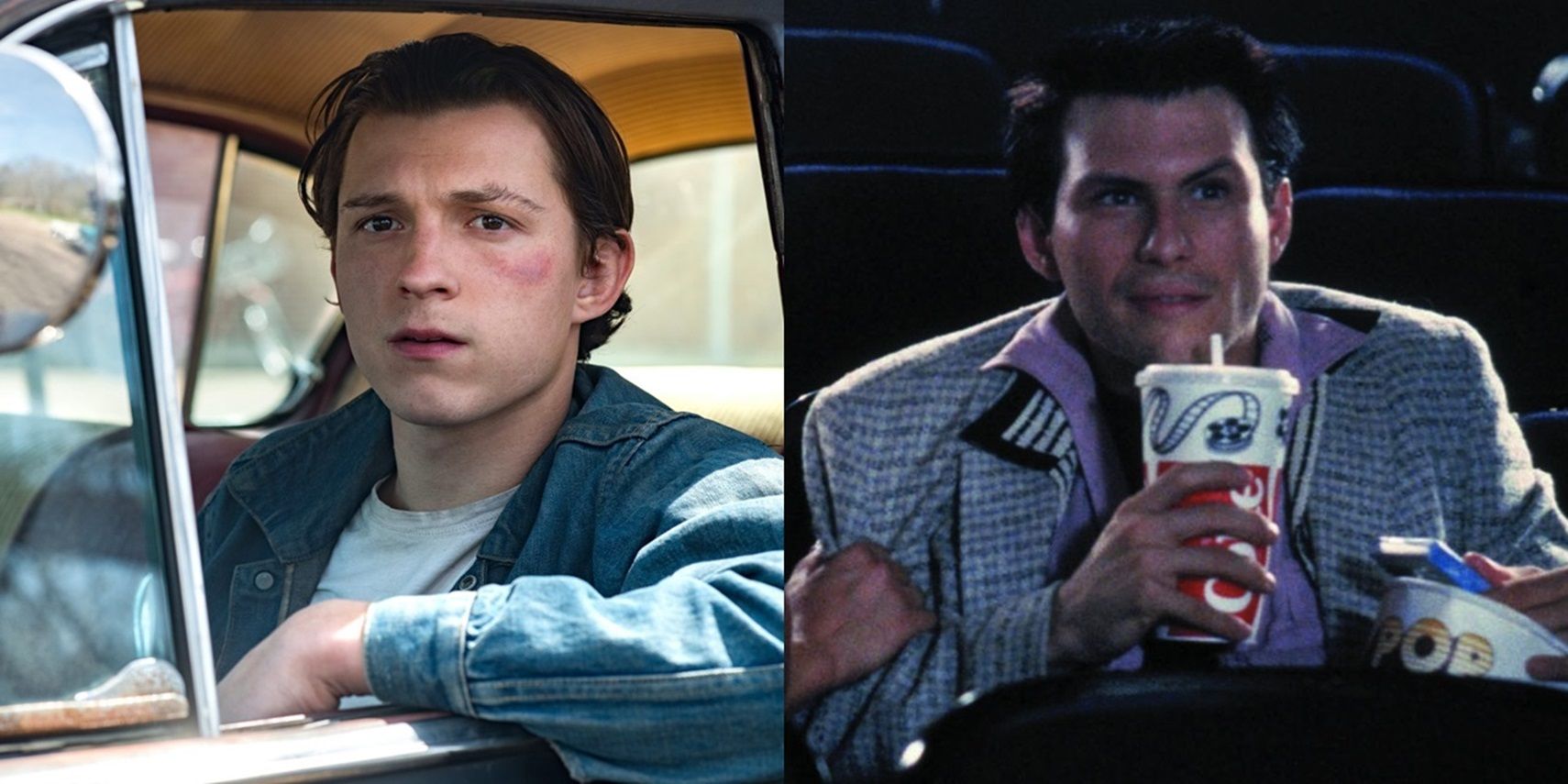 Directed by Tony Scott from a screenplay by Quentin Tarantino, True Romance is one of the most acclaimed crime movies of the 1990s. Critics enjoyed the movie's stylish take on the familiar lovers-on-the-run concept, especially since it was bolstered by an impeccable ensemble cast.
RELATED: 10 Ways True Romance Still Holds Up Today
In 1993, the iconic roles of True Romance were played by such actors as Christian Slater, Patricia Arquette, and Dennis Hopper. If Tarantino's script had sat in a drawer in a studio executive's office for three decades and only made it into production today, these contemporary stars might have been cast instead.
9

Tom Holland As Clarence Worley
The lead role of True Romance is refreshingly relatable, as Clarence is a lonely nerd who fills his days with martial arts movies and superhero comics. But since he's played by Christian Slater, this nerdy loner also happens to be handsome, charming, and sensitive.
In the MCU's Spider-Man solo movies, Tom Holland has proven his ability to walk the line between convincing dorkiness and movie-star charisma. He could've been a spot-on casting choice for Clarence if the True Romance script was written today.
8

Zendaya As Alabama Whitman
The plot of True Romance would feel like wish fulfillment if the leads' chemistry wasn't so convincing. Patricia Arquette shared a palpable love connection with Christian Slater in the role of escort-with-a-heart-of-gold Alabama Whitman.
If the movie was cast today, Alabama would need to be played by somebody who shares similar chemistry with the male lead. Zendaya has proven her chemistry with Holland in the Spider-Man movies (and, of course, in their real-life relationship).
7

Robert Downey, Jr. As Clifford Worley
Dennis Hopper played Clarence's father Clifford in the original True Romance. If the movie was made today, the part could've been filled by Robert Downey, Jr. (if the producers could afford his $50 million salary). Much like Hopper, Downey would ensure that the audience cared about Clifford, giving his heartbreaking death scene maximum impact.
RELATED: True Romance & 9 Other Violent Love Stories
Casting Downey as Clarence's father would've been an interestingly meta casting choice if Tom Holland played Clarence, because the two developed a tangible father-son connection as Tony Stark and Peter Parker in the MCU.
6

Donald Glover As Dick Ritchie
Dick Ritchie is Clarence's actor friend in Hollywood who hooks him up with a producer that might be in the market to buy the cocaine he's trying to offload. Michael Rapaport played the part with an endearing warmth in the 1993 movie.
If True Romance was made today, that warmth could be replicated by Donald Glover. Glover has quickly become a beloved star with likable roles in Community, Atlanta, and his own starring vehicle Guava Island.
5

Pete Davidson As Floyd
Originally played by Brad Pitt, Floyd is Dick's stoner roommate who spends all of his scenes lying on the couch. Pitt's timing in the comedic moments – like when Dick leaves the apartment and Floyd says, "Hey! Get some beer… and some cleaning products!" – is spot-on.
This role needs an actor who can similarly nail dry comic deliveries while appearing convincingly stoned. Breakout SNL star Pete Davidson could've been perfect for this part.
4

Jon Bernthal As Vincenzo Coccotti
Vincenzo Coccotti is the mob enforcer sent to find Clarence and Alabama. He tortures Clarence's father in the iconic Sicilian scene, in which Christopher Walken exhibited a curious mixture of good humor and sadistic rage.
Today, that role could be filled by Jon Bernthal. Bernthal recently played a hot-tempered mafioso in The Many Saints of Newark and conveyed dryly comic aggression in both Many Saints and The Wolf of Wall Street.
3

Dave Bautista As Virgil
Before taking on the role of Tony Soprano, James Gandolfini played Virgil in True Romance. Virgil is a hulking henchman who mercilessly beats Alabama while waxing poetic about the business of killing.
RELATED: 10 Tarantino Trademarks In True Romance
Dave Bautista's reputation for playing sympathetic roles like Drax would add even more shock value to Virgil's ruthlessness. Gandolfini made this character memorable in spite of his limited screen time, and Bautista could've done the same.
2

Nicolas Cage As Elvis Presley
In the opening scene of True Romance, Clarence tells whichever barfly will listen that his idol is Elvis Presley. After this setup, Elvis himself appears a bunch of times in the movie as Clarence has recurring visions of The King whenever he needs some sage wisdom.
In the '90s, this part was played by a cameoing Val Kilmer. Today, Nicolas Cage could've filled the role. Cage has enjoyed a career renaissance with movies like Mandy and Pig – plus, he's a noted Elvis superfan.
1

Idris Elba As Drexl Spivey
Part of what made Gary Oldman's casting in the original True Romance so perfect is that he played against type. Oldman was known for playing somber dramatic roles, but sadistic pimp Drexl Spivey is loud, outgoing, and eccentric. If the movie was made today, the producers would probably cast it similarly against type.
Drexl would be a very uncharacteristic role for Idris Elba to play, but based on his dry comedic deliveries in The Suicide Squad and the sinister edge he brought to Shere Khan in Jon Favreau's live-action remake of The Jungle Book, he could knock it out of the park.
NEXT: Recasting The Characters Of Pulp Fiction (If It Was Made Today)

Next
10 Best Spider-Man Writers, Ranked

About The Author
Share this news on your Fb,Twitter and Whatsapp
News Nation USA: Latest News Headlines
News Nation USA||USA News||Science||Education||Sports||World