Movie/TV News
PS5 Controller Mysteriously Disappears From Reuploaded E3 2021 Trailer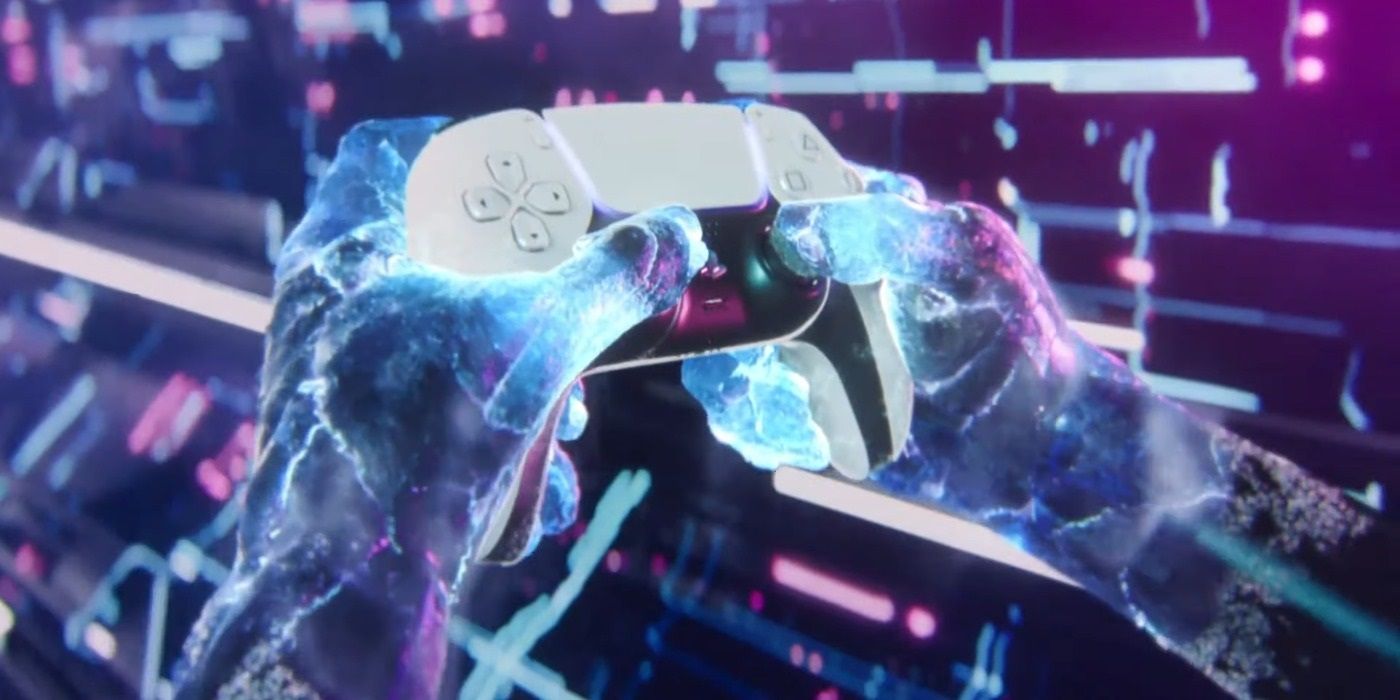 The first official trailer for E3 2021 has been edited and reuploaded, in order to remove a segment that featured a PS5 DualSense controller.
The first official trailer for E3 2021 has been reuploaded and edited, in order to remove a scene featuring a DualSense controller for the PlayStation 5. There are several multiplatform games at E3 2021 that will be appearing on PS5, but Sony itself isn't hosing an official show at the event.
Sony skipped E3 2019, as the company pivoted towards its own State of Play format for announcements, as well as regular updates on the official PlayStation Blog. This was despite the fact that news about the PlayStation 5 was starting to be revealed and fans were expecting it to appear at a shared gaming event. E3 2020 was called off, due to the pandemic. The show is returning in a digital format in 2021, but Sony still decided to skip the show, even though its biggest competitors will all be appearing. Microsoft/Bethesda and Nintendo are hosting some highly-anticipated shows at E3 2021, but Sony won't be there to announce any games.
Continue scrolling to keep reading
Click the button below to start this article in quick view.
Related: When Nintendo's E3 Direct 2021 Starts (& How To Watch)
E3 2021 officially started today, following Summer Games Fest 2021 and some smaller shows. The first official trailer for E3 2021 is on the E3 YouTube channel and it features an animated segment, where different controllers and systems materialize in the hands of a player. The trailer features Oculus controllers, a keyboard, a Nintendo Switch, an old Atari-style joystick, an Xbox Series X/S controller, and a mobile phone. According to Video Games Chronicle, the trailer has now been edited and reuploaded. The new trailer can be seen below.
The original trailer has been saved on the NintendoSense YouTube channel. The main difference is that there is a scene showing a white DualSense controller being handled by the player. This scene has been taken out of the reuploaded trailer.
It's unclear whether this change was requested by Sony or handled in-house by the organizers of the event. It's possible that it was seen as being inaccurate, as Sony won't be appearing at E3 2021. There are multiplatform games that have been revealed so far that include Sony machines, like Elden Ring, which will be on both PS4 and PS5. It is possible to use the DualSense on other systems, as it's compatible with Steam, and it can be hooked up to consoles by using a Bluetooth adapter, but the presence of the controller could be seen as misleading. Sony wants to distance the PlayStation brand from E3 and a DualSense controller in the first official trailer for the event could be misinterpreted by fans.
Next: PlayStation Is Trying To Get PS5 Consoles In "The Right Hands"
Source: E3/YouTube, NintendoSense/YouTube, Video Games Chronicle
90 Day Fiancé: Yara Accused of Wearing a Wig to Hide Post-Baby Hair Loss
About The Author
Share this news on your Fb,Twitter and Whatsapp
News Nation USA: Latest News Headlines
News Nation USA||USA News||Science||Education||Sports||World