Movie/TV News
Percy Jackson: 16 Actors Who Need To Be Cast In The TV Series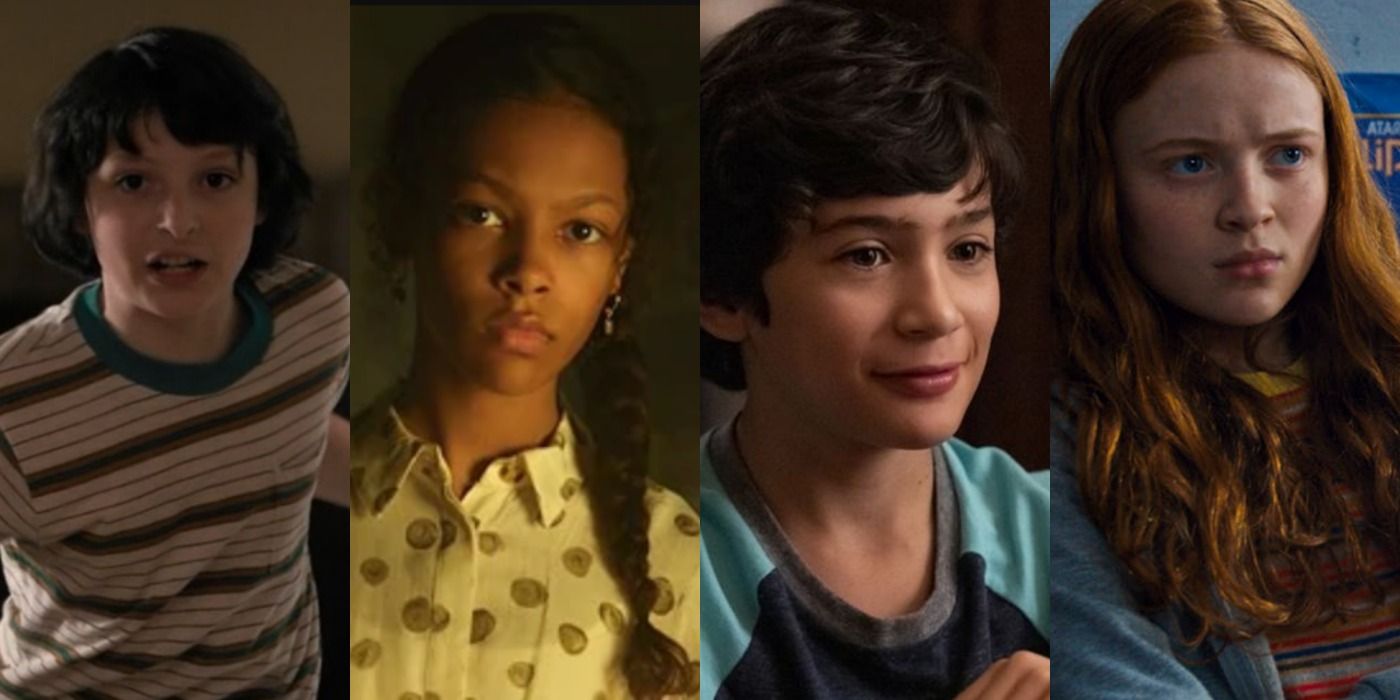 Almost a decade after the release of the first movie, Rick Riordan's announcement that the Percy Jackson & The Olympians books are being adapted to television for Disney+ gave fans of the Greek mythology-based series renewed hope for an onscreen version of Percy that does him justice.
RELATED: 10 Things The Percy Jackson TV Series Can Learn From The Movie
The two movies produced earlier didn't live up to audience expectations on many fronts: the screenplay, some of the casting, the acting, and the direction were contrived and underwhelming. While Logan Lerman gave a stellar performance as the slightly awkward demi-god pushed into perilous quests, the new series provides an opportunity for an updated Percy Jackson fan cast with a new generation of actors.
Updated on September 2nd, 2021 by Amanda Bruce: While Disney Plus continues to develop a plan for their potential Percy Jackson television series, fans learn more about what to expect from the series every day. One thing that has been made clear is that Disney hopes to cast actors closer in age to the characters in the original novel, allowing actors to grow up with the part. That could make Percy Jackson a great vehicle for up-and-coming actors as well as a unique project for more established actors.
16

Percy Jackson: Sonny Bustamante
At the center of the story is the titular Percy Jackson. A boy thrust into a world where the stories from Greek myth he heard about in school turn out to be real, Percy has to have a balance of innocence and capability that sells the fantasy elements of the show. Who should play Percy Jackson? Up-and-coming actor Sonny Bustamante can do just that.
Bustamante most recently appeared as the title character's little brother in Julie And The Phantoms and stole every scene he's in while hunting for ghosts. While he's primarily a comic relief in the series, his quick turn to serious when discovering his big sister wants a ghost to send a message to their mom in the afterlife shows that he could grow to handle more dramatic scenes as well.
15

Dionysus: Jack Black
Affectionately termed Mr. D by the kids attending Camp Half-Blood, Dionysus is essentially the god of having a good time, but he's been relegated to supervising demigods and protecting them from trouble.
Dionysus has to be someone who can bring the sarcasm and the wit, but someone who can also be a stern teacher for the kids around him. Jack Black has more than proven himself in kids' movies like School of Rock as well as in action-fantasies like Jumanji: Welcome To The Jungle. He would definitely bring the perfect balance to the role.
14

Annabeth Chase: Kyliegh Curran
Gritty, fierce, territorial, and loyal, Annabeth Chase would be best portrayed by someone who can sell her stand-offish attitude toward Percy but still warm up to him in the end. Kyliegh Curran is a relative newcomer to television who has been a strong performer in the Disney+ series Secrets Of Sulphur Springs.
Curran's already in the Disney family (she's also appeared in The Lion King on Broadway), so this could be an easy part of the new Percy Jackson casting. Like Bustamante, she's a few years closer in age to characters than the actors in the original movies, though her commitment to Sulphur Springs might prevent her from taking on another series.
13

Aphrodite: Lupita Nyong'o
In the many cinematic adaptations of Greek mythology, Aphrodite is rarely played by a woman of color. It's well beyond time for that to happen. In Rick Riordan's world, the gods can appear in any human form they choose, though they do have their favorites. Lupita Nyong'o would be an excellent choice to play Aphrodite's primary appearance in the Percy Jackson series.
Aphrodite doesn't make a ton of appearances in the original story, which would ensure that a busy actress like Nyong'o would still be able to take on other projects. She would be able to give the right blend of regality and warmth to the role, demonstrating that beauty comes from within as much as from without.
12

Hermes: Logan Lerman
Despite a lot of the issues book fans had with the previous movie adaptations, Logan Lerman as an aged-up Percy wasn't one of them. Many fans have speculated that he could return for a new role in the Disney+ series. While most have voiced Poseidon as their Percy Jackson casting for him, allowing him to play the father of the character he previously played (and Lerman isn't opposed to the idea), Hermes would also be a fun role for him.
RELATED: 6 Actors Who Should Return To The Percy Jackson TV Series (& 5 Who Shouldn't)
Like Poseidon, Hermes does pop up throughout the adventures of Percy and his friends. He tries to help Percy, though him not offering recognition or help to his own demigod children is part of what starts the mess that causes Percy's initial adventure. Lerman could play the fun Hermes that Percy gets to see, but also the conflicted version of the character who realizes he hasn't done enough for his children.
11

Hephaestus: Nick Offerman
Nick Offerman has already played a cynic with a heart in Parks And Recreation, so there's no doubt he could pull off the necessary demeanor for this particular role.
As someone ostracized by the other gods and treated cruelly by both his mother, Hera, and his wife, Aphrodite, Hephaestus is someone who has a bit of an edge to him. He also, however, proves that he cares as he repeatedly votes in favor of Percy – whether it's for Percy living, or putting policies suggested by Percy in place at Olympus. Offerman would bring warmth to the sometimes harsh inventor.
10

Artemis: Leah Lewis
Though Artemis is a god, she's often referenced as appearing like a teenager after making her first appearance in the third Percy Jackson book. That's so that she blends in with her hunters, who have an average age of 13. Though Leah Lewis isn't 13, she's been playing an 18-year-old for three seasons on the CW's Nancy Drew, so she can still pass for a teenager.
Lewis is the often angry George on Nancy Drew, and playing the more stoic Artemis would be a change for her, but she could certainly pull off being the leader who cares more for her Hunters than she does for other demigods though.
9

Grover Underwood: Finn Wolfhard
Peace-loving satyr Grover Underwood is the one who recognizes Percy as a demigod and helps him go to Camp Half-Blood. Sensitive, and an unorthodox fighter, Grover becomes Percy's best friend and would be depicted perfectly by Finn Wolfhard.
Famous for his likable main role in Stranger Things and as Boris in The Goldfinch, Finn's acting range is incredible and with his mass of curly hair and small stature, he fits the character to a T.
8

Poseidon: Esai Morales
The god of the sea, earthquakes, horses, and father to Percy, Poseidon is absent from most of the beginning of Percy's life but tries to be a better father later.
Distinctly rugged with a streak of kindness, and a godlike aura, it's easy to see Esai Morales, who is joining Tom Cruise On Mission Impossible 7, as the ideal Poseidon for a Percy Jackson dream cast. The character is strong and war-like, as a brother of Zeus and Hades would have to be, and the commanding Morales would play the part to perfection.
7

Chiron: Sterling K. Brown
Disguised as Mr. Brunner, a middle school teacher, Chiron the centaur attempts to protect Percy from the Furies, and when he is at Camp Half-Blood, he takes a special interest in Poseidon's son and cares for and mentors him.
Sterling K. Brown, known for his roles on This Is Us and Black Panther would make for a stellar Chiron with his nuanced acting and fatherly aura.
6

Luke Castellan: Jack Moore
Though Luke is one of Annabeth's friends during her experiences at Camp Half-Blood, he's also a few years older than her. He's someone she can look up to as a big brother, but also someone she develops a crush on before meeting Percy. That's why Luke's betrayal of the demigods cuts Annabeth so deeply.
Luke, ultimately, is really angry at his father Hermes, and Kronos exploits his anger, getting Luke to help him with his plan to destroy Mount Olympus by making Percy the scapegoat as the lightning thief. The actor has to be able to play that anger simmering just below the surface while still charming Annabeth, which is why Jack Moore, who recurred as Oliver Queen's disaffected son on Arrow for five years, is a pretty perfect choice.
5

Rachel Dare: Sadie Sink
Rachel Dare isn't a demigod. The teenager is a regular mortal, but she has a unique gift. Able to see through the "mist" that obscures the monsters and myths from regular humans, Rachel pops up in Percy's story for a few cameos before the group discovers she's destined to be a new oracle.
Rachel needs to be a teenager who is wise beyond her years. Sadie Sink burst onto the scene in Stranger Things as the adventurous Max and followed up that role with a take-no-prisoners camper in the second chapter of the Fear Street trilogy. Playing Rachel would allow her to create a completely different take on a rebellious teen.
4

Zeus: Luke Bracey
Handsome but narcissistic Zeus rules the 12 Olympian Gods and is known to cause trouble and meddle in the affairs of other gods, demigods, and earthlings too.
RELATED: 5 Things The Percy Jackson Movie Got Right (& 5 Things It Got Horribly Wrong)
Australian actor Luke Bracey, most recently seen in Holidate, has the looks and would portray the hubris of Zeus very well. He can bring the charm, but he's not the god the audience will be rooting for either.
3

Medusa: Olivia Munn
Percy, Grover, and Annabeth encounter one of the most interesting "monsters," Medusa disguised as Aunty Em, as a kindly lady who sells stone statues in the Emporium. They soon realize it's the wily Medusa who tries to turn them to stone with her gaze.
Best known for her roles in X-Men: Apocalypse and The Predator, Olivia Munn, with her action background, would make the perfect Medusa. She could certainly intimidate a group of teens in a stone garden.
2

Thalia Grace: Rowan Blanchard
Although Thalia assumes her human form later in the series, she is an important character who sacrificed that human form for the sake of protecting her friends Luke and Annabeth before they reached Camp Half-Blood.
Zeus' daughter is a warrior and extremely powerful, and Rowan Blanchard (of Girl Meets World fame) is the perfect actor to play her in the series. Blanchard has mastered comedic roles in kids' programming and is ready for more dramatic parts. Thalia also ends up being the leader of the Hunters of Artemis, which would give Blanchard a chance to develop her action and fighting skills as well.
1

Sally Jackson: Jenna Fischer
Percy's mother was written as a very kind, understanding, mature, and world-wise woman. She gave Poseidon true love and companionship and went to many lengths to keep Percy safe from Zeus and the other gods.
Jenna Fischer, best known as Pam Beesly on The Office, possesses the perfect combination of maternal warmth and fierceness (when required) for this important role.
NEXT: 5 Reasons Fans Are Excited For The Disney+ Percy Jackson Series (& 5 Why They're Not)

Next
Ranking Every Regional Bird In Pokémon, From Lamest To Coolest

About The Author
Share this news on your Fb,Twitter and Whatsapp
News Nation USA: Latest News Headlines
News Nation USA||USA News||Science||Education||Sports||World