Movie/TV News
Overwatch's New Deathmatch Map Is Now Live On All Platforms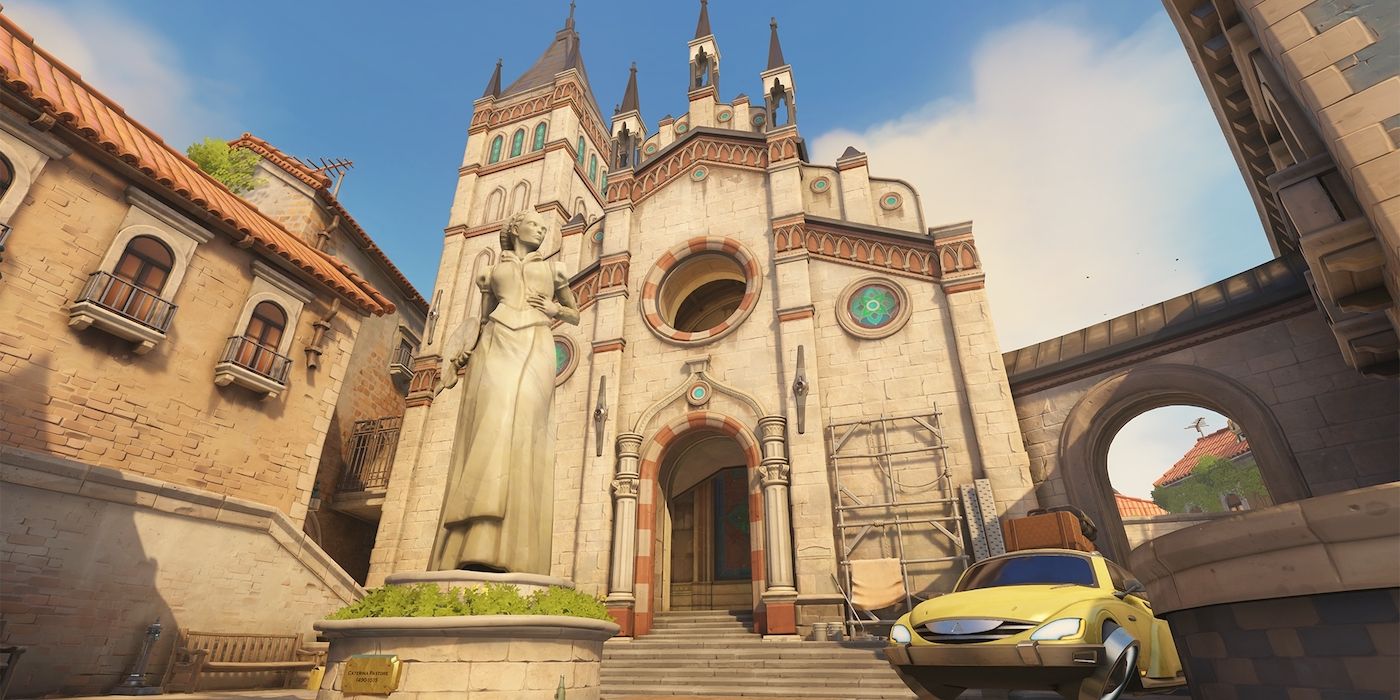 A new Deathmatch map in Overwatch, called Malevento, will allow players of the team-based hero shooter to fight through a peaceful Italian village.
Editor's Note: A lawsuit has been filed against Activision Blizzard by the California Department of Fair Employment and Housing, which alleges the company has engaged in abuse, discrimination, and retaliation against its female employees. Activision Blizzard has denied the allegations. The full details of the Activision Blizzard lawsuit (content warning: rape, suicide, abuse, harassment) are being updated as new information becomes available.
Blizzard Entertainment's team-based first-person shooter Overwatch just received a new Deathmatch map set in a serene Italian hilltop town. The multiplayer shooter launched back in 2016 but has maintained a large fanbase, particularly due to its popularity within the esports community. While Overwatch also received a new Kanezaka map this year, major expansions are being held off until the upcoming release of Overwatch 2.
Since the announcement of Overwatch 2 back in 2019, updates for the first game have slowed. Developers at Blizzard initially claimed that updates for Overwatch and Overwatch 2 would roll out simultaneously, ensuring that players of the first title would not be left behind. However, news about the anticipated sequel stagnated, leading to a lack of updates for the first game. Since the November 2019 announcement of Overwatch 2,  only one new hero – the robotic warrior Echo – has been added to its predecessor. Kanezaka was also the first competitive map to launch after the announcement of the sequel, though Overwatch game director Aaron Keller recently stated that big new features are coming to Overwatch in the near future.
Related: Overwatch 2's Release Date Reportedly Coming Before Summer 2022
As reported by GameSpot, a new Overwatch map called Malevento has now been added to the team-based hero shooter. The gorgeous map takes place in a scenic Italian hilltop town, complete with classical statues and a large cathedral. Malevento will function as a Deathmatch map, making it accessible in aggressive game modes Deathmatch and Team Deathmatch, where defeating the enemy is the only objective. GameSpot reports that the map was scheduled to debut weeks ago, but was delayed due to the ongoing Activision Blizzard lawsuit. Malevento is now available in Overwatch on all platforms.
As Overwatch receives its first piece of new content in months, Blizzard revealed some additional changes coming in Overwatch 2. The upcoming sequel will make changes to the first game's heroes, ranging from small tweaks to massive reworks. Humanoid robot Bastion is receiving substantial reworks, making him comparatively more aggressive than his design and mechanics in the first game. Bastion's powerful Sentry mode can now roll around, but it is only accessible for eight seconds at a time. His Ultimate ability is also completely different, allowing him to pepper artillery over three parts of the map.
As the latest piece of Overwatch content in quite some time, Malevento is sure to entice players back into Blizzard's team-based hero shooter. The map features a beautiful recreation of a peaceful Italian hilltop village, and players will now be able to rampage through that peaceful village in fast-paced Deathmatch game modes. With Overwatch 2's official release date still shrouded in mystery (further compounded by the departure of Overwatch 2's executive producer from Blizzard), fans of the series can at least enjoy a new map in the original title.
Next: 10 Best Overwatch Maps, Ranked
Overwatch is available on PS4, Xbox One, Nintendo Switch and PC.
Source: PlayOverwatch/YouTube, GameSpot
What Genshin Impact 2.2's Release Date Is
About The Author
Share this news on your Fb,Twitter and Whatsapp
News Nation USA: Latest News Headlines
News Nation USA||USA News||Science||Education||Sports||World