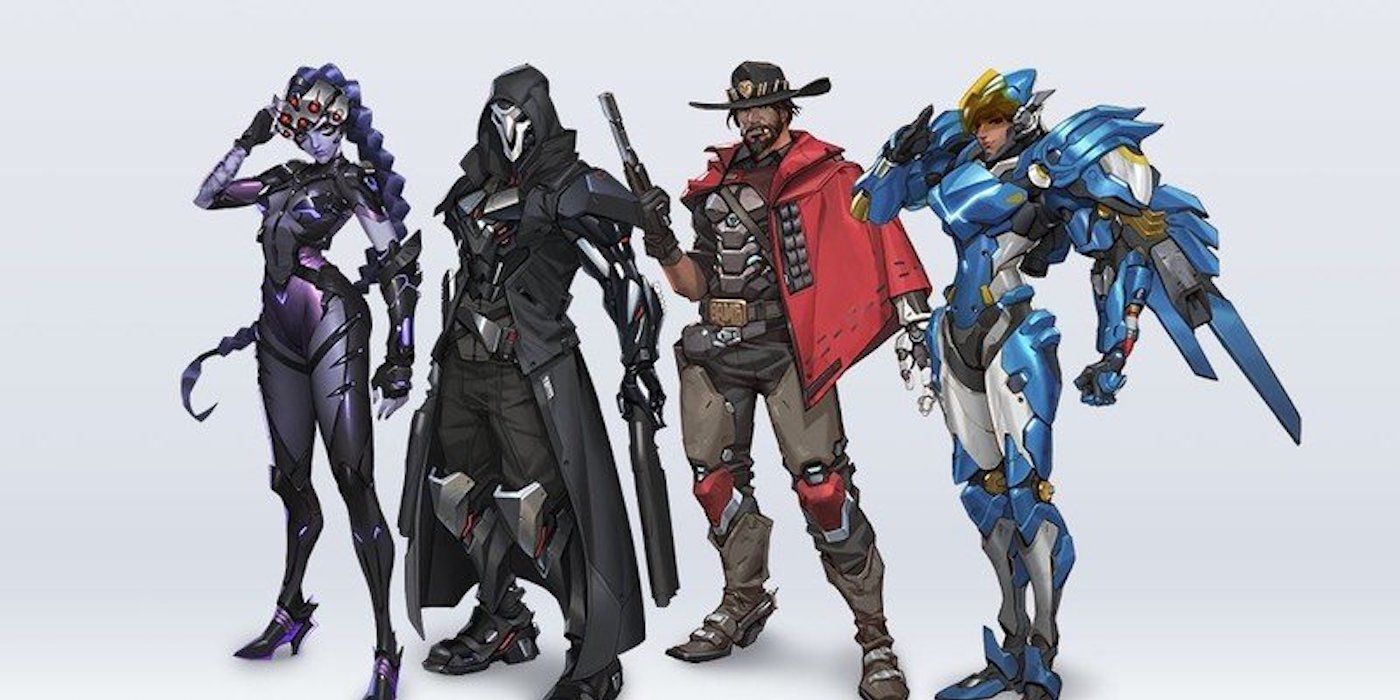 A recent Overwatch 2 livestream has revealed that all of the game's characters will be receiving new passive abilities based on their role.
Blizzard Entertainment has announced that Overwatch 2 will feature new passive abilities for its playable heroes. The first Overwatch, a team-based multiplayer first-person shooter, launched in 2016 to universal acclaim. The first game continues to receive support in the form of new maps, cosmetics and additions to its already-impressive roster of playable heroes.
Overwatch 2 was announced by Blizzard back in 2019, but since then no substantial information has been released about the upcoming sequel. The game will reportedly feature a cooperative player vs environment mode which will allow four players to team up and fight through computer-controlled opponents rather than against other players. The game is also said to share a cooperative multiplayer service with the first Overwatch in order to avoid splitting the game's online community. Blizzard recently announced an Overwatch 2 livestream, with the focus being on the game's player vs player mode and substantial changes from the first installment.
Related: Best Overwatch Community Reactions To Jeff Kaplan's Departure
On the recent Overwatch 2 Youtube livestream, the game's developers revealed that the game will feature brand-new passive abilities for each class. These passives will apply to every member of the class and are meant to help these characters fulfill their intended role more thoroughly. Tanks in Overwatch 2 will enjoy reduced knockback, allowing them to hold their ground more easily against enemy assaults, and will generate less Ultimate energy for enemies who attack them. All DPS classes, who specialize in dealing damage to enemies, will receive a movement speed bonus to help them traverse the battlefield. Finally, support heroes will all receive passive health regeneration after avoiding damage for some time in order to improve their survivability.
The developer livestream of Overwatch 2 comes exactly one month after the departure of Jeff Kaplan, the previous game director of Overwatch and its sequel, from Blizzard Entertainment. Kaplan worked as Overwatch's game director since its release in 2016, and he quickly became a recognizable icon due to his frequent communication with the game's community. Since Kaplan's departure Aaron Keller, a veteran developer who has worked on Overwatch since before its release, has become the new director of both games. Despite the recent change in leadership, Keller has confirmed that several major new features will be coming to Overwatch in the near future.
While the ever-evolving nature of Overwatch had some players questioning the need for a sequel, Overwatch 2 seems to be making impactful changes to the first game's formula. The new passive role abilities may seem inconsequential, but each one has the potential to dramatically change the outcome of a battle. While these abilities are still being tweaked, fans will likely be looking forward to trying these new mechanics for themselves.
Next: Overwatch Mobile Can Learn From COD To Be Less Like Diablo Immortal
Source: Overwatch/Youtube
GTA Online Cayo Perico Heist Adds Valuable Panther Statue To Steal
About The Author
Share this news on your Fb,Twitter and Whatsapp
News Nation USA: Latest News Headlines
News Nation USA||USA News||Science||Education||Sports||World