Movie/TV News
Obi-Wan Kenobi Star Sung Kang Says His Character Has Sexual Deliciousness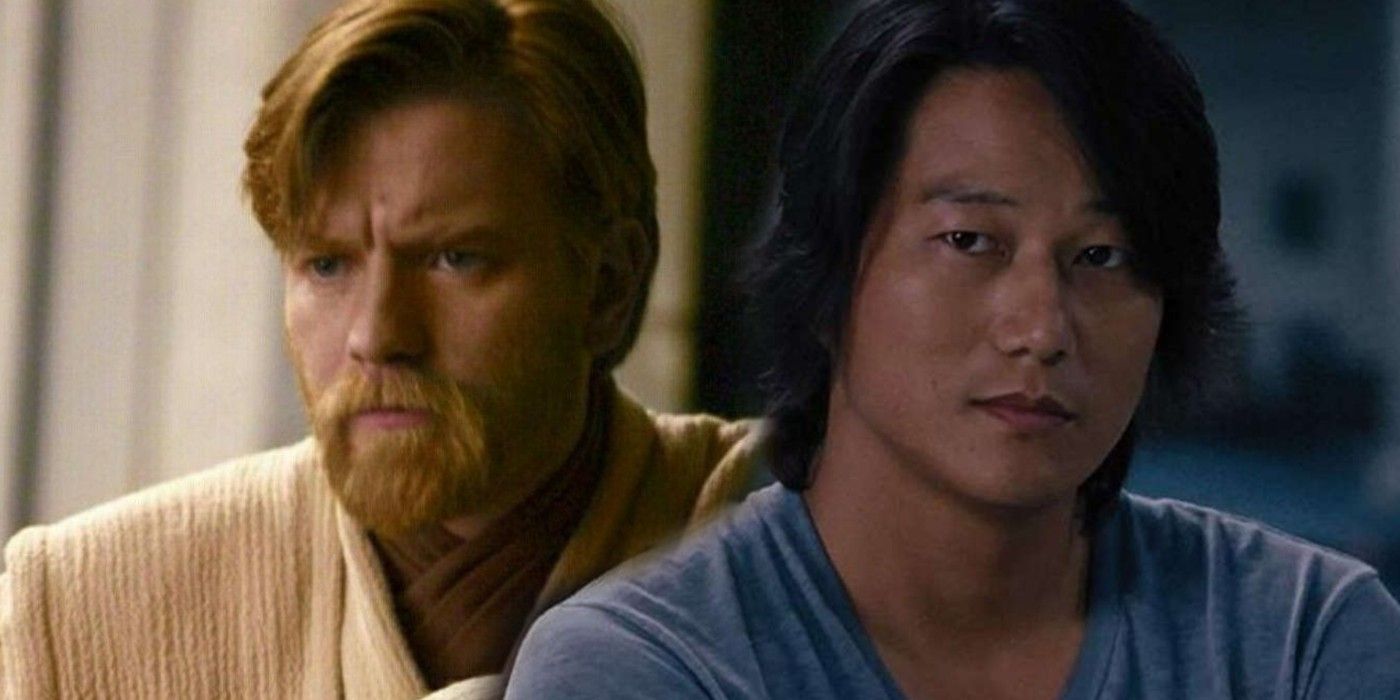 While discussing his highly anticipated Fast & Furious return, Sung Kang dropped a fun hint about his mystery Obi-Wan Kenobi character.
Sung Kang hypes up his mystery Obi-Wan Kenobi character by describing his more primal side. Following the success of The Mandalorian on Disney+, Lucasfilm has greenlit a number of Star Wars television shows for the streaming service. This includes Obi-Wan Kenobi, a highly anticipated series centered on Ewan McGregor's Jedi Master. The series is set 10 years after Revenge of the Sith and will find Obi-Wan living in secret on Tatooine. However, with Darth Vader (Hayden Christensen) set to make an appearance, it's certain Obi-Wan's new life won't be very peaceful.
Production on Obi-Wan Kenobi began earlier this year ahead of a 2022 premiere. Though much of the series remains a tightly kept secret, the impressive supporting cast has been revealed. In addition to featuring some returning players like Christensen, Joel Edgerton, and Bonnie Piesse, Obi-Wan Kenobi will see the Star Wars debuts of those like Kumail Nanjiani, Indira Varma, Rupert Friend, and O'Shea Jackson Jr. Fast & Furious star Kang is one of the many newcomers, though like the others, his character has yet to be revealed.
Continue scrolling to keep reading
Click the button below to start this article in quick view.
Related: Every Star Wars Actor & Character Returning In Obi-Wan Kenobi Show
While sitting down with Tara Hitchcock to discuss F9, Kang provided fans with a little tease about his Obi-Wan Kenobi character. Naturally, per the immense secrecy surrounding all Star Wars projects, Kang was unable to share things like a name or profession. However, he did have one thing to say: "I can tell you since I'm playing it, there is a sexual deliciousness to the character." Seems pretty fitting for someone whose Fast & Furious character went by the codename "Han Seoul-Oh".
Kang's 2021 is shaping up to be quite exciting. In addition to filming Obi-Wan Kenobi, Kang will make his long awaited Fast & Furious return in F9. After years of fans calling for "Justice for Han," Kang returns as Han Lue in a surprise twist. The details of how he is back are still being kept under wraps, much like Kang's foray into the Star Wars universe. Still, it sounds like fans can expect a playful, flirty side from his character, though it remains to be seen how much of that comes from the script versus Kang himself.
For every new person included in Obi-Wan Kenobi, there are others who certainly won't be returning. Jar Jar Binks and Qui-Gon Jinn (Liam Neeson) aren't expected to pop up alongside Obi-Wan on his latest adventure. Though some fans might be disappointed about that, the sheer number of new characters slated to arrive ensures there are some exciting story opportunities ahead. Fans still don't quite know what to expect, but that's what makes Obi-Wan Kenobi so thrilling. Stay tuned for further updates as the series gets ever closer.
More: Obi-Wan Show Cast Guide: Where You Know The Actors From
Source: Tara Hitchcock
Indiana Jones 5 Set Photos Reveal Toby Jones' New Indy Sidekick
About The Author
Share this news on your Fb,Twitter and Whatsapp
News Nation USA: Latest News Headlines
News Nation USA||USA News||Science||Education||Sports||World