Movie/TV News
Monica Lewinsky Has Watched ACS: Impeachment – With A Therapist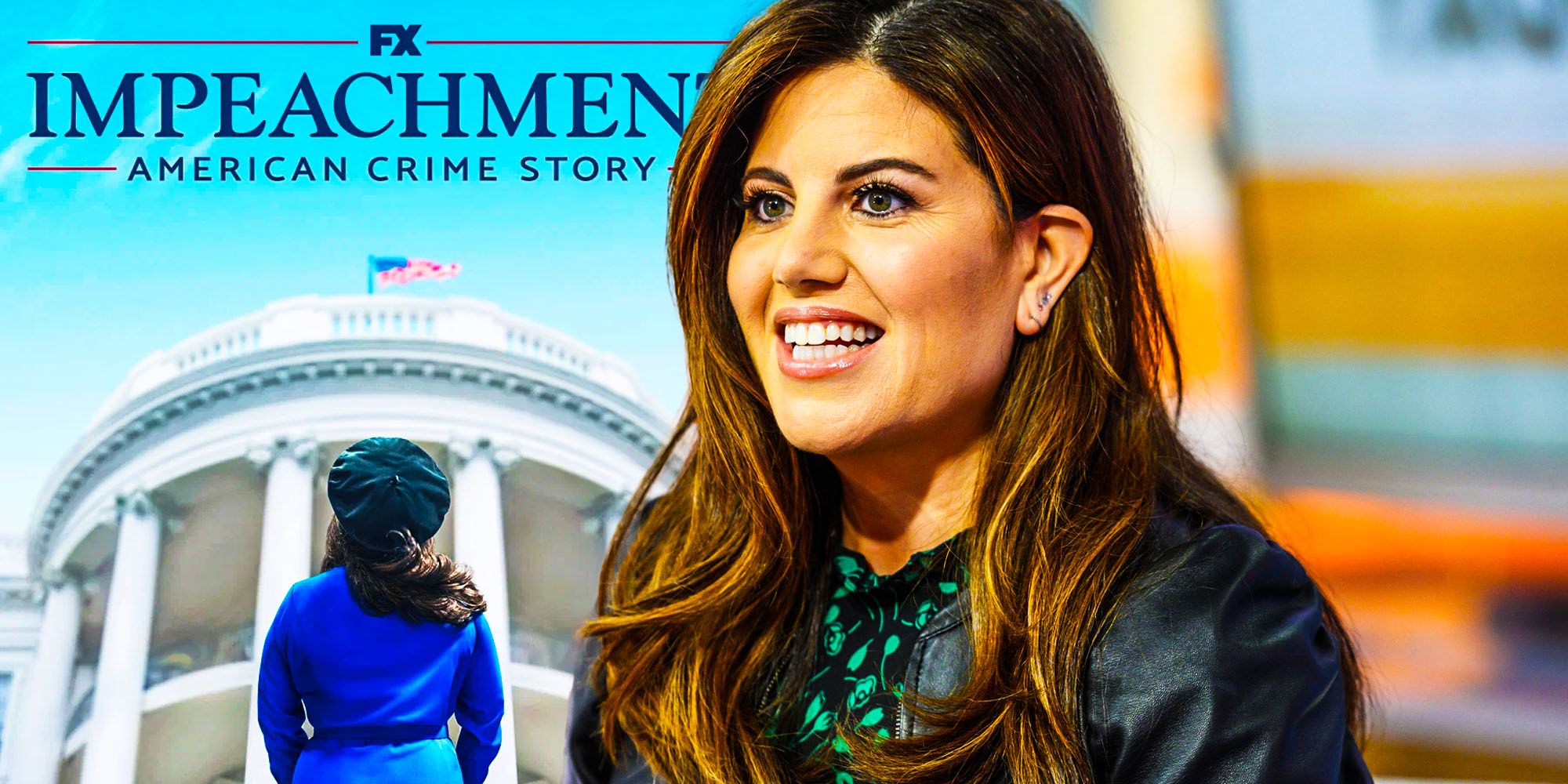 Monica Lewinsky watched the upcoming Impeachment: American Crime Story with a therapist on Zoom after being a producer on the Ryan Murphy show.
Monica Lewinsky has seen Impeachment: American Crime Story and she had to watch it with a therapist. The upcoming third installment in Ryan Murphy's growing American Story universe follows critically acclaimed entries The People vs OJ Simpson and The Assassination of Gianni Versace and will tell the story of Lewinsky and the scandal surrounding her relationship with President Bill Clinton. Clinton will be played Clive Owen, with Edie Falco as First Lady Hillary Clinton. Booksmart star Beanie Feldstein will star as Lewinsky in the series alongside Murphy mainstay Sarah Paulson as Linda Tripp, the woman who recorded Lewinsky's conversations with her.
Margo Martindale, Billy Eichner, Elizabeth Reaser, Colbie Smulders, and Judith Light are also part of the ensemble. Impeachment will tell the story of the Clinton scandal from the perspective of Lewinsky, who also served as a producer on the upcoming 10-episode series. Lewinsky consulted extensively on the series in order to show her side of the story after the media and political world shunned the young politico as the scandal played out on the world stage.
Related: Every Upcoming Ryan Murphy Movie & TV Show
With the series tackling such a tough subject for Lewinsky, and with her being so involved, she found watching the series to be an extremely difficult process. According to THR, the experience was "triggering" for Lewinsky, prompting her to hire a therapist to watch the series with her over Zoom. Ultimately, this was because "It's really hard, especially with the dramatic license that needs to be taken."
As mentioned before, the entire scandal was extremely taxing on Lewinsky's mental health as the world vilified her for her relationship with the former president. It's no surprise that she had to watch the series with a therapist considering how deeply upsetting it could be to revisit such a challenging era of her life. Still, it won't be all for naught. Impeachment aims to to shift the focus away from Clinton and shine a light on the very real turmoil that Lewinsky faced during this time in her life as, in recent years, the media has reevaluated how Lewinsky and many other women with similar experiences were treated in the past.
Murphy already did something similar with prosecutor Marcia Clark in The People vs OJ Simpson. Clark was played by Paulson in America Crime Story's first iteration and it, too, shone a light on the unfair treatment the lawyer faced during the tumultuous, high-profile trial. Whether or not Impeachment achieves the same effect remains to be seen, but with Lewinsky being so heavily involved, she'll finally have autonomy over her story that wasn't granted to her as the scandal played out.
More: How Monica Lewinsky Is Involved With American Crime Story: Impeachment
Source: THR
Supergirl Season 6 Poster Imagines Entire Cast As Anime Characters
About The Author
Share this news on your Fb,Twitter and Whatsapp
News Nation USA: Latest News Headlines
News Nation USA||USA News||Science||Education||Sports||World