Movie/TV News
Love Island USA: Genevieve Drags Josh, Will & Charlie, Calls Them Fake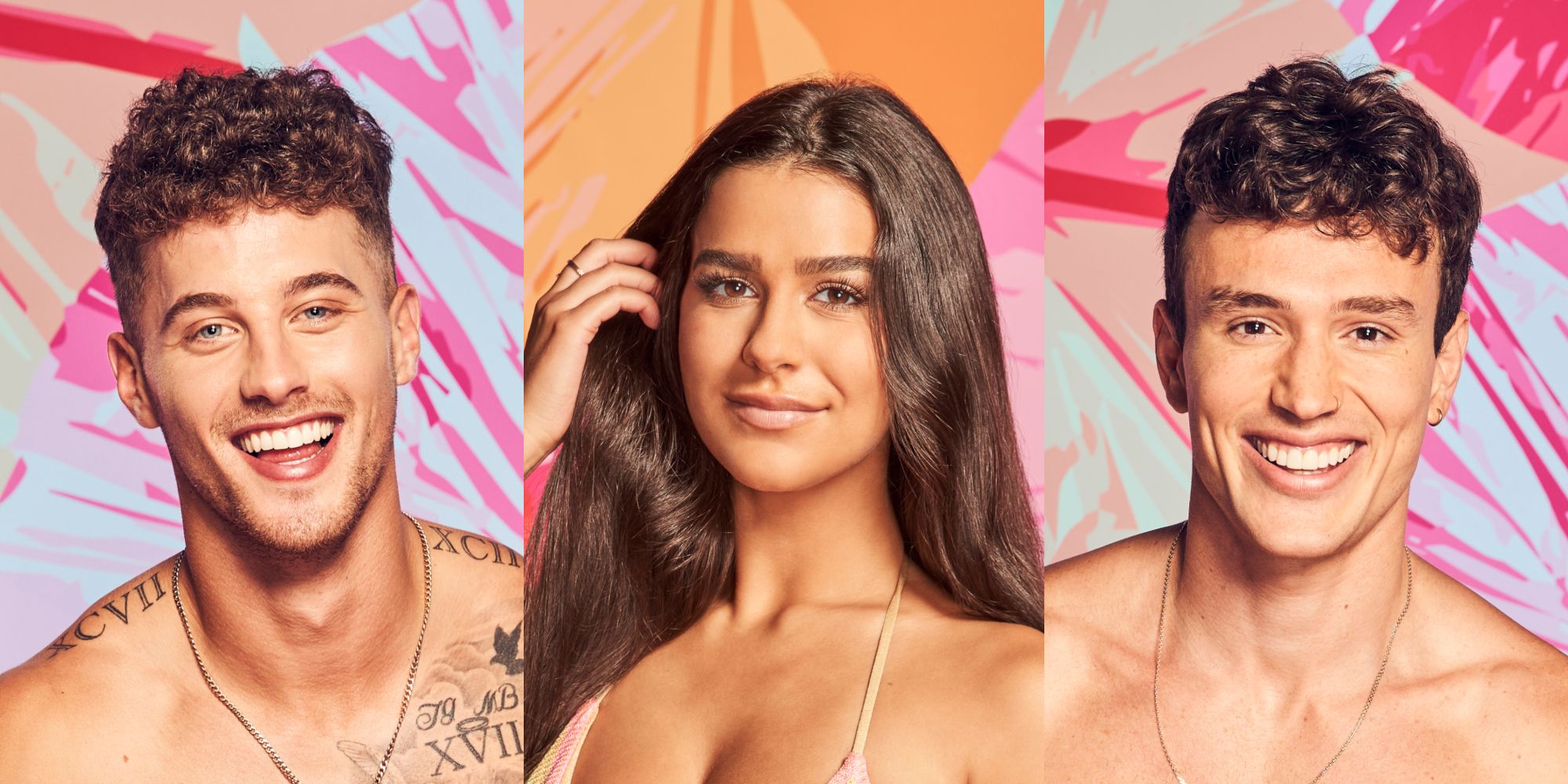 Love Island USA star Genevieve Shawcross is blasting co-stars Josh Goldstein, Will Moncada, and Charlie Lynch on social media, calling them "fake."
Genevieve Shawcross is blasting her Love Island USA season 3 co-stars Josh Goldstein, Will Moncada, and Charlie Lynch, claiming that some of them are "fake." Genny was introduced to the Love Island fans as one of the Casa Amor newbies alongside Isabel Johnson, Isabel Johnson, Kay Taylor, Leslie Golden, and Florence Mueller a.k.a. Flo Money. Only Genevieve and Leslie made it past the Casa Amor twist, but their times in the villa would still be cut short right away.
As Genevieve and Leslie joined the main Love Island USA cast, certain OG islanders pushed back on certain statements and behaviors that they witnessed from the new girls. Genny and Leslie got to confront their co-stars when they caught wind of what was being said, but one comment from Genevieve about Shannon & Josh's intimate moments seemed to rub the islanders the wrong way. Leslie went on to leave the show behind the scenes, and Genny was eliminated in the subsequent elimination round on the show.
Related: Love Island: Flo Money Blasts Will For Lying To Kyra About Casa Amor
Since her elimination from Love Island USA, Genevieve Shawcross has been partying with Cinco in Hawaii and has taken the time to answer questions from fans on social media. During Genny's various Instagram Q&A sessions, she has put co-stars Josh Goldstein, Will Moncada, and Charlie Lynch on blast. As seen in the screenshots below, Genny remarked that Will & Kyra should've been eliminated because they "don't really bring anything to the villa anymore." When a fan asked her thoughts on Josh, Genevieve wrote: "Josh is fake." Someone then asked if Josh apologized for calling them "raunchy," and Genny answered it with a thumbs down.
Later, Genevieve provided more details about her feelings toward Josh Goldstein in relation to his relationship with Shannon St Claire on Love Island. As seen in the Instagram Story screenshots below, Genny explained that she initially liked Josh and Will and was very nice to them. However, she felt like Josh and Will "weren't actually genuine in our friendships." Genevieve reminded the fans that she loves Shannon, but said that Josh "was so fake to me." When asked why she thought Josh called the new girls "raunchy," Genny said that "me and Leslie were real and Josh couldn't take the heat."
This latest set of screenshots (below) from Genevieve's Instagram Stories shows her talking about Charlie Lynch as well. She was first asked if she agrees with Flo Money and with Shannon that Will is "downplaying" what he did at Casa Amor, to which Genny responded with "100%." A fan then asked if she'd pursue Charlie in the outside world, but Genevieve shut it down immediately: "I will drag Charlie if he tries to talk to me. Cash deserves better." Last but not least, Genny declared, "I ship Charlie with nobody."
More: Love Island USA: Leslie Was Kicked Off The Show For Bringing A Dab Pen
Love Island USA season 3 airs Tuesdays, Wednesdays, Thursdays, Fridays, and Sundays at 9pm ET/PT on CBS.
Sources: Genevieve Shawcross on Instagram
Darcey & Stacey: Silva Sisters Stun Fans With Their New Aged Looks
About The Author
Share this news on your Fb,Twitter and Whatsapp
News Nation USA: Latest News Headlines
News Nation USA||USA News||Science||Education||Sports||World