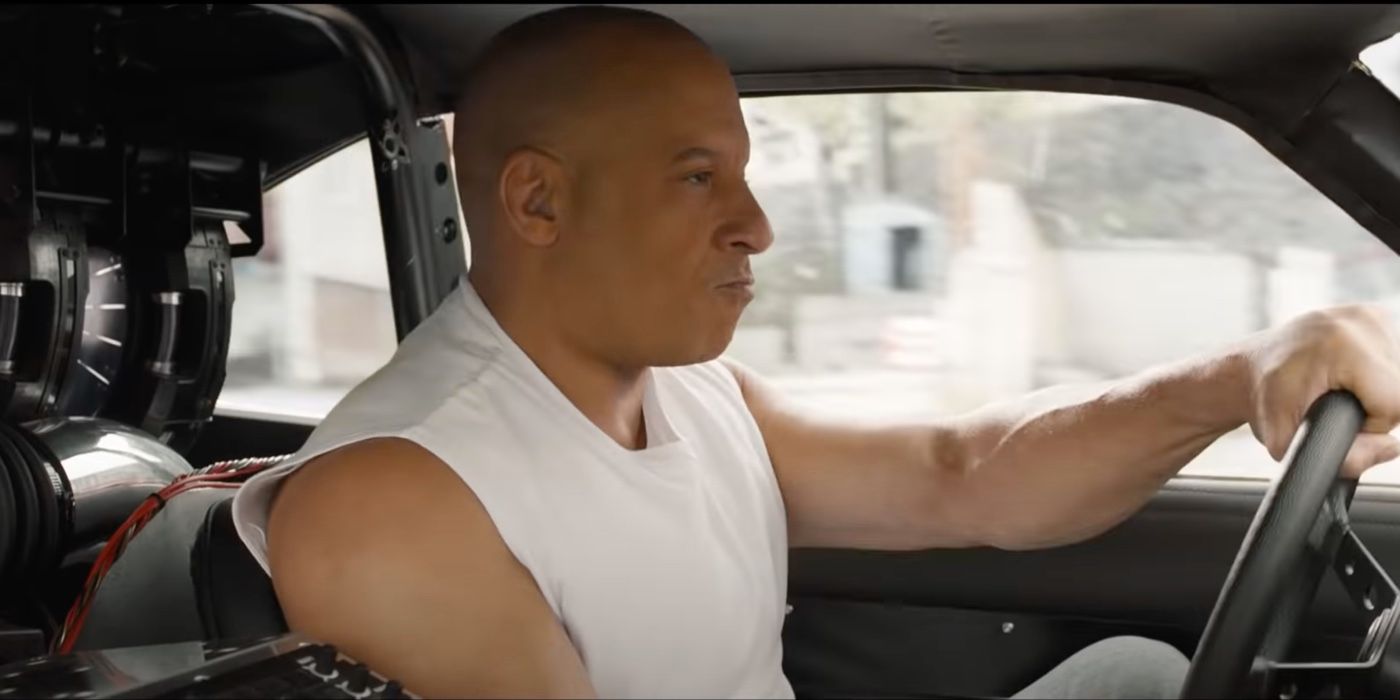 IMAX CEO Richard Gelfond expects that movie theaters will bounce back from the pandemic with the return of delayed big studio films.
IMAX CEO Richard Gelfond anticipates that theaters in the U.S. will recover quickly due to the upcoming summer season. The COVID-19 pandemic took a large toll on movie theaters around the world. While locations in some countries opened quicker than others, many theaters across the United States remained closed. In turn, many studio release slates were pushed and others simply went to streaming services by default, which allowed moviegoers to enjoy new films from the comfort and safety of their own home. While mask-wearing is still required in many locations, movie theaters have opened and are expanding capacity.
Continue scrolling to keep reading
Click the button below to start this article in quick view.
This massive disruption for the film industry simultaneously impacted other companies that relied on seats being filled in theaters. IMAX is one of the premium formats that feature bigger picture and sound, although the company faced serious trouble by the closures. After audiences had a taste of being able to watch movies from home, some industry players wondered if people will even want to go back to the theater in a post-pandemic world.
Related: Summer Movies 2021: Everything Coming To Theaters (When They're Open)
THR published statements made by Gelfond during words spoken virtually at the Credit Suisse 2021 Annual Communications Conference. After discussing Universal's upcoming Fast & Furious sequel, F9, he expressed hope for theaters moving forward:
"I expect the U.S. to bounce back very quickly. Clearly, there's a tremendous amount of pent-up demand. We expect the third quarter to be when results will be comparable to before this [pandemic] all started."
With theaters having opened once again, most distributors have given their release slate new opening dates. Many of the films that distributors waited to release are big Hollywood features that will be the greatest test of physical theaters' staying power, particularly when it comes to premium formats such as IMAX. After F9, the next biggest release is Black Widow on July 9, although that title will simultaneously released on Disney+ at an additional cost. Other big titles include Denis Villeneuve's Dune and the next James Bond entry No Time to Die.
Every technological or industry trend leads to a lot of chatter that theaters are supposedly going to go away, yet they never do. The pandemic hit the theater industry hard, which resulted in some specific theater chains and independent locations to have to close their doors, although there is no indication that movie theaters as a whole are going anywhere. A Quiet Place Part II performed well at the box office and there are still a plethora of big releases left to go this year. As vaccination numbers increase and mask requirements are dropped, the theaters will be able to fill back to capacity. The convenience of being able to watch the newest movies at home is great, although nothing can truly replace the theater experience that makes film so special.
Next: Jurassic World's 7 New Dinosaur Species In Dominion's IMAX Preview Explained
Source: THR
F9/Fast & Furious 9 (2021)Release date: Jun 25, 2021
Paul Walker's Daughter Could Join Fast & Furious Movies, Says Vin Diesel
About The Author
Share this news on your Fb,Twitter and Whatsapp
News Nation USA: Latest News Headlines
News Nation USA||USA News||Science||Education||Sports||World