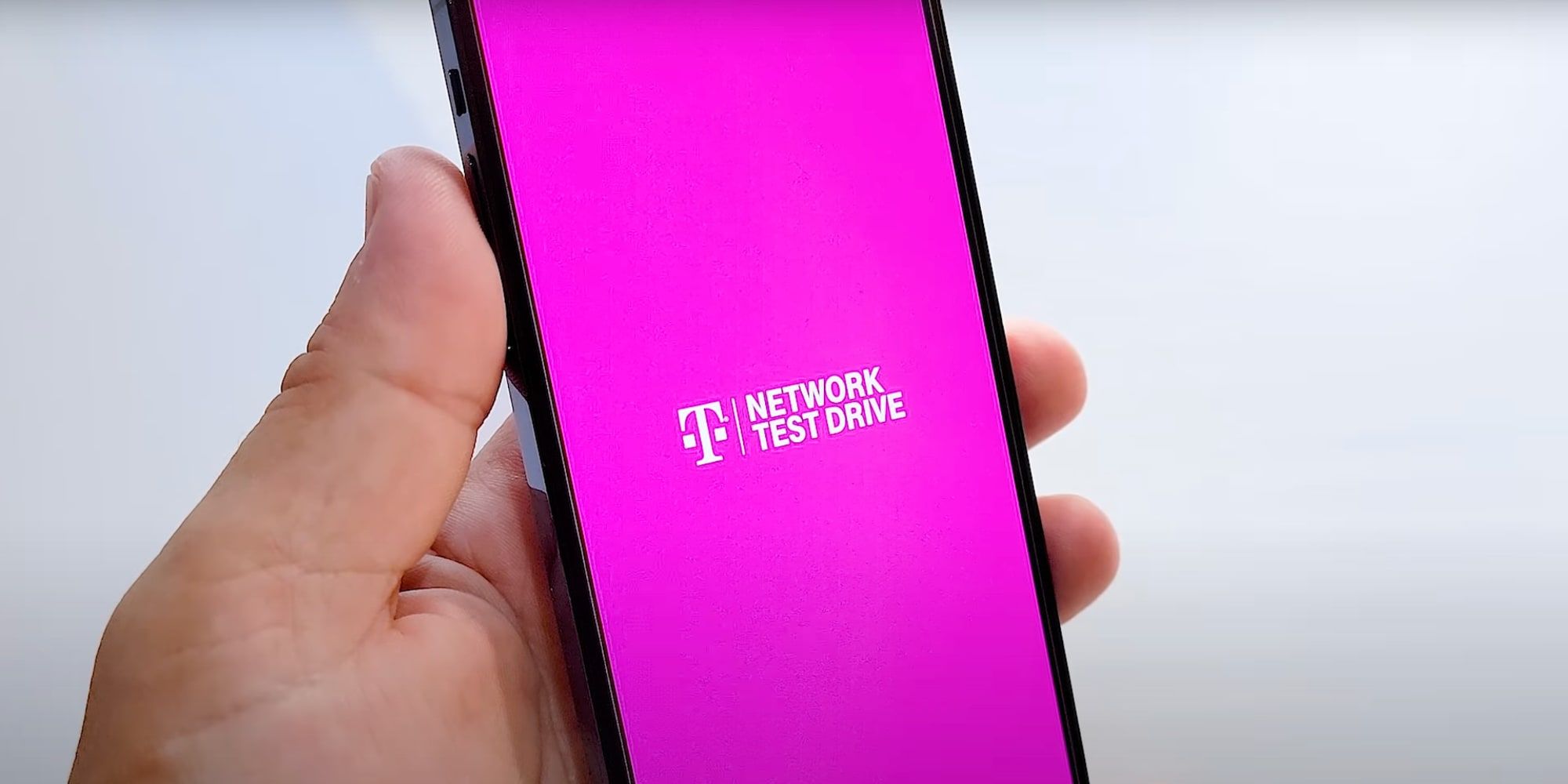 T-Mobile's free trial is a great way to test coverage, and while it works best with an iPhone, there's a solution for older models and Android users.
Apple device users that have a compatible iPhone model have the opportunity to test-drive T-Mobile's cellular network for free. Those that own an iPhone 12 can even try T-Mobile's 5G network before switching to make sure there is sufficient coverage. By offering this test-drive, T-Mobile is taking the risk out of a decision that would otherwise be based on coverage maps, which can be somewhat misleading.
Newer iPhone models have a technology known as eSIM. This is an electronic form of the physical SIM (Subscriber Identity Module) card that is inserted in an iPhone. Whereas SIM cards are coded for a particular cellular network, an eSIM is compatible with several different carriers. Multiple eSIMs can be stored, but only one can be used at a time. Setup can be done using a QR code, the carrier's app, or manually, depending on the network.
Related: Is T-Mobile 55+ A Good Deal?
T-Mobile's free trial includes 30 days of use or 30-gigabytes of data for anyone with a compatible device. Naturally, this promotional offer is not available to current T-Mobile subscribers, however, former customers are eligible. This trial service can be used without disconnecting any existing cellular plan and the iPhone's current phone number should remain active. The way this is possible is by using the eSIM technology found in newer Apple phones. Even if an eSIM is already in use with the current service, the T-Mobile free trial can be used as well, and comes with its own number and data plan. Compatible iPhone models can install the T-Mobile Network Test Drive app from the App Store.
Compatibility & Other Solutions
Compatible iPhone models include those released in 2018 and later. That means the iPhone XR, XS, XS Max, iPhone 11, and 12 all have the eSIM capability that makes it easy to try out T-Mobile. Additional requirements are for the phone to be unlocked, as opposed to locked to a specific carrier. Also, iOS 14.5 or newer must be installed on the device. These are fairly common attributes for an iPhone in the U.S., so many will be able to participate. To do so, simply install the app and follow the on-screen instructions.
For those that own older iPhone models that do not have eSIM capability (and for Android users), there is another solution. T-Mobile offers a mobile Wi-Fi hotspot option that allow multiple devices to connect and test the free trial. Calling in this case is only possible with the current carrier or by using Wi-Fi calling through the hotspot. After registering, T-Mobile will ship the mobile hotspot for free and provide instructions for setting it up and getting connecting. Whether using the eSIM or Wi-Fi hotspot method, the service is limited to 30 days or 30-gigabytes of data, whichever threshold is crossed first. For reference, T-Mobile also notes that another trial can be started after six months have passed.
Next: How T-Mobile's 5G Home Internet Works & What You Need To Know
Source: T-Mobile
Iron Man Is Being Used as Bait by Marvel's Most Powerful Heroes
About The Author
Share this news on your Fb,Twitter and Whatsapp
News Nation USA: Latest News Headlines
News Nation USA||USA News||Science||Education||Sports||World