Movie/TV News
How to Change Villager Outfits in Animal Crossing: New Horizons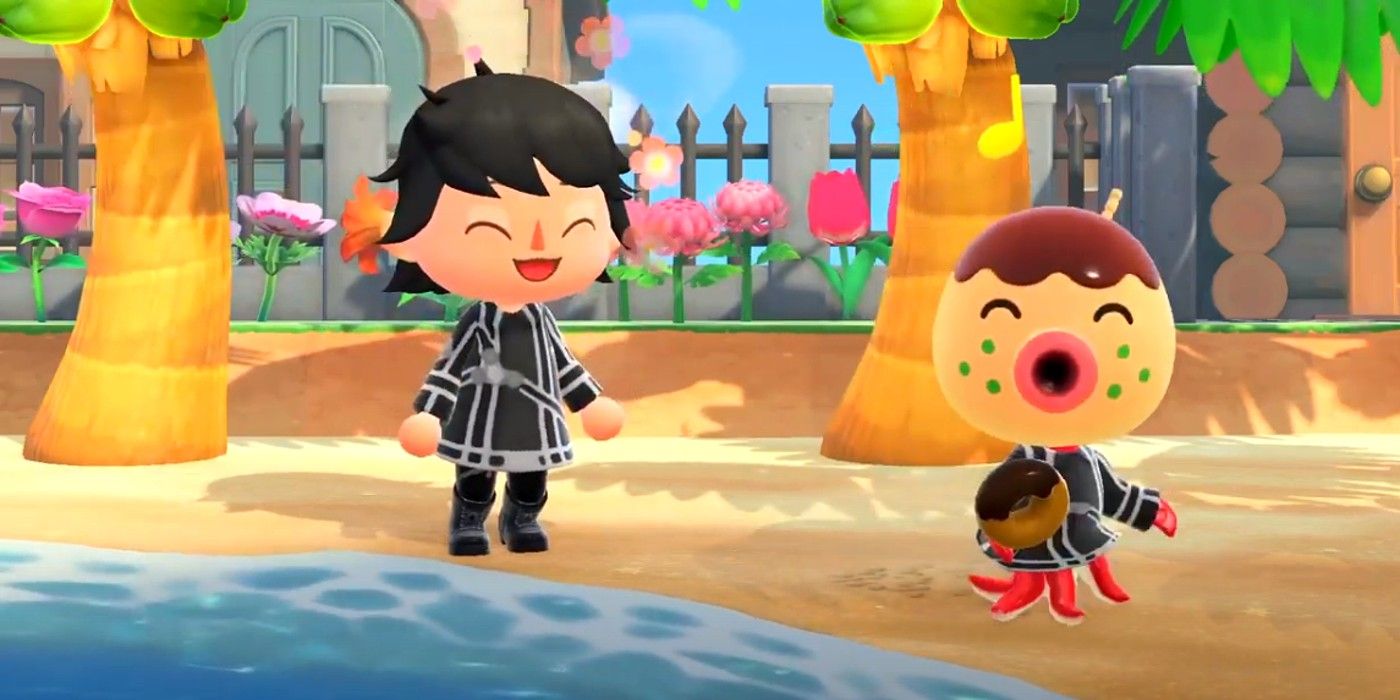 The level of customization available in Animal Crossing: New Horizons doesn't just stop with island or character design; players even have some level of control and customization when it comes to villagers' homes and clothing. Normally, a villager will wear their classic outfit or cycle through several signature looks. Some villagers, like Raymond, are even well-known for their signature clothing. However, for players who love to customize, it is possible to convince a villager to wear something new, including custom clothing, with a high enough friendship level and some understanding of the villager's unique style and tastes.
Getting a villager in Animal Crossing to change their clothes takes time, as it is vital to have the required friendship level. While there are other ways to get villagers to change their clothes, it is far easier to get villagers to change clothes when the friendship level is at the required level. It is also worthy to note that villagers can receive a maximum of 24 clothes from which they cycle their appearance.
Related: T-Pain Plays Animal Crossing: New Horizons With His Wife And It's Adorable
Players can gift villagers new clothing, which will count as a gift and increase friendship between the player and villager. If the villager likes the clothing item or outfit, they will put it on right away and wear it around the island. Generally, villagers can wear almost anything gifted to them, with the exception of wigs, pants, and a few other pieces. Here's how players can change villagers' clothing in Animal Crossing: New Horizons, and how to change them back into their normal wardrobe.
Befriend Villagers in Animal Crossing: New Horizons
The key to changing a villager's clothing lies in the hidden Friendship system in Animal Crossing: New Horizons. The Friendship system is points-based, and players earn points by speaking with the villager, doing favors for them, and giving them gifts.
To change a villager's outfit, players should first speak regularly to the villager. They need to be careful not to overdo this and annoy the villager, but they should try to hold a small conversation with the villager each day. This should help contribute to their Friendship score. Players can also send gifts to villagers and perform favors around the island to increase their Friendship.
Once players have a high enough Friendship score with a certain villager, they will see the dialogue option to hand the villager an item. Normally, the player will be able to choose to say something like, "Do you want this?" or "This is for you." This option will open a player's pocket inventory and allow them to offer a gift to the villager in real-time, which is the easiest way to get a villager to change their clothing.
Gift Villagers New Clothing Items in Animal Crossing: New Horizons
Players can create custom outfits or purchase clothing they think a villager would love. Then, they will need to go speak to the villager with the outfit in their pockets. It helps to have the gift-wrapped as well, as this kind of presentation appears to improve Friendship scores.
When the player hands the villager the new outfit, if the villager likes it, they will put on almost immediately and thank the player profusely. They may not always wear that outfit, but the player is likely to see the villager around town in that clothing. Players can repeat this with any items they think the villager will like or should wear.
It is very important to remember that villagers will only wear a new outfit if they like it. If the outfit or item does not adhere to the villager's style or tastes, they will say a polite thank you, but they may not put it on in real-time, and the player will likely never see the villager wearing it around the island.
Players can use the Villager Gifts tool on Nook Plaza, a massive fan database, to build outfits that villagers are almost guaranteed to like based on their unique style and color preferences. This tool uses datamined information to ensure the outfit will offer the highest possible Friendship score increase and appeal to any particular villager.
Displaying Clothes at The Able Sisters Tailor Shop in Animal Crossing: New Horizons
Players can also use a sneaky way to make their island's villagers wear custom designs. To make villagers wear clothes, players will need to first unlock the Able Sisters Tailor shop in ACNH. Once players have unlocked the shop, they can display their custom designs on a rack found inside. After displaying the clothes on the rack, there is a chance that some of the island villagers will start wearing these custom clothes. This somewhat bypasses the dislikes of certain villagers who otherwise would have passed on wearing certain custom clothing. In addition, some players have used this method to get all of the island's inhabitants wearing matching outfits.
Get Villagers to Change Back to Their Normal Wardrobe in Animal Crossing: New Horizons
If a player would like their villager to return to their original clothing, they will need to stop by Resident Services and complain to Isabelle about the way that villager dresses. Players should notice the villager wearing their normal clothing the next time the villager is out.
Some players who have recruited villagers from other islands have found those villagers still wear clothing gifted to them by other players rather than their original outfits. The process to change them back is the same, and players should make a complaint with Isabelle. However, there is the chance that the villager will eventually revert to wearing the clothing they were gifted before becoming a resident on the new island. Players may just have to gift those players some new clothes if they want to see a change!
Next: Animal Crossing: New Horizons – Old School Arcades (Design Tips & Tricks)
Animal Crossing: New Horizons is available for the Nintendo Switch.
Cyberpunk 2077: A Stable Release Could Have Made It Game Of The Year
About The Author
Share this news on your Fb,Twitter and Whatsapp
News Nation USA: Latest News Headlines
News Nation USA||USA News||Science||Education||Sports||World