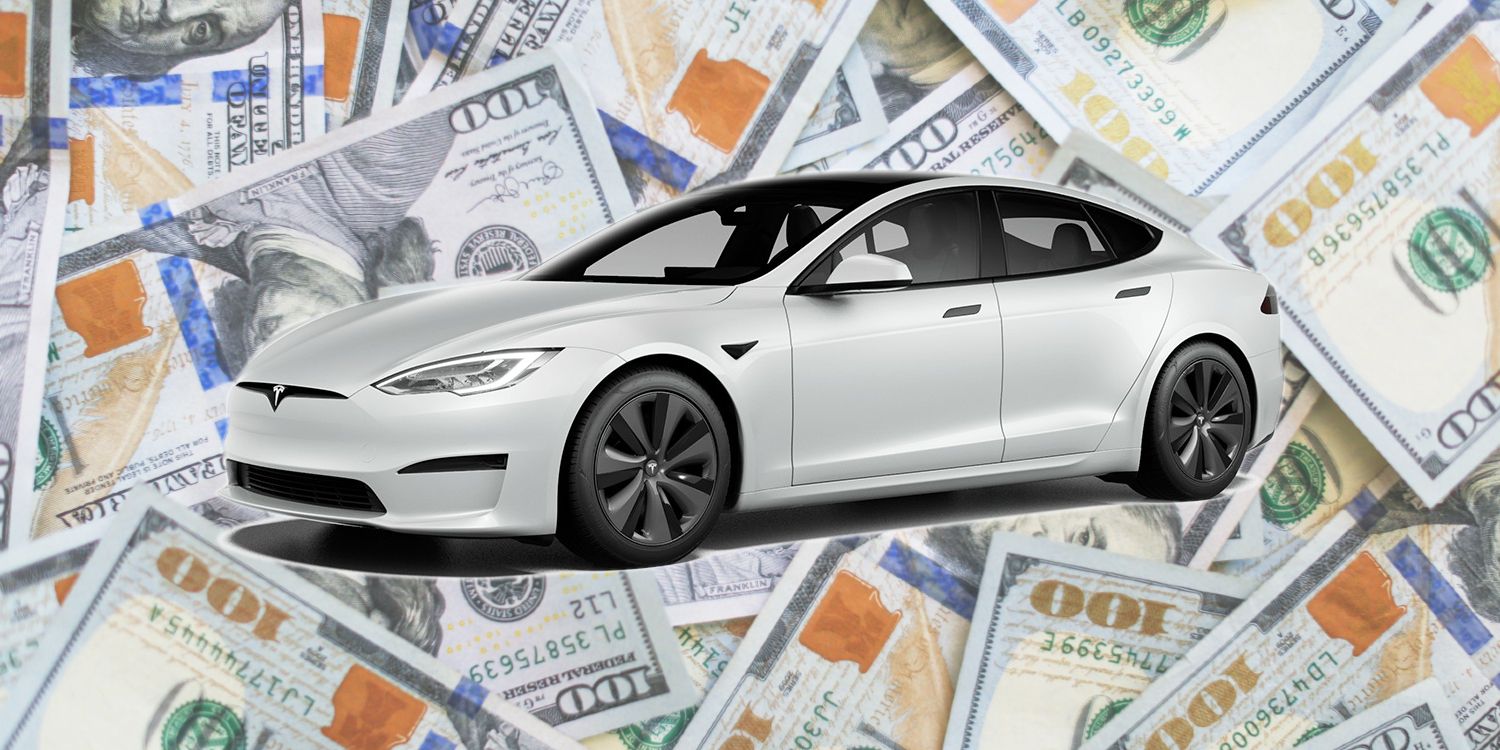 Tesla has launched deliveries of its Model S Plaid variant, but prospective buyers will now pay more than they would have a few days ago.
Tesla gave a significant price rise to the Model S Plaid just a couple of days before company CEO Elon Musk presented its delivery launch event last night. The company is no stranger to tinkering with the prices of its vehicles, routinely adjusting them by a couple of thousand dollars here and there. However, the timing of this most recent increase suggests the company is looking to capitalize on any uptick in orders caused by the start of deliveries and the discontinuation of the Model S Plaid Plus.
The Model S Plaid delivery event saw Musk discuss the nine-year history of the Model S and run through the specs and stats of the Plaid variant. Referring to the Model S Plaid as the "fastest and safest" production car ever made, Musk noted its 1.99-second 0-60 mph time and 200 mph top speed, but also confirmed a quarter-mile time of 9.23 seconds that is faster than a Bugatti Chiron. Elsewhere, he waxed lyrical about the vehicle's new electric motor that he said Tesla believed to feature the first-ever carbon-sleeved rotors and its heat pump that minimizes performance degradation in the cold and after intense use.
Related: Tesla Model S Long Range, Plaid & Plaid+ Compared
What Musk didn't mention was that the price of the Model S Plaid on its website was raised by a sizable $10,000 prior to the event. The Model S Plaid had been listed for $119,990, with that having now been revised up to $129,990. To put that into perspective, $10,000 is also the price of Tesla's Full Self-Driving capability optional extra, meaning those who ordered the vehicle with Full Self-Driving capability before the price change have effectively received it for free based on the new cost of the vehicle. Tesla does also list a price for the vehicle with potential savings factored in, which, in the US, can be as little as $122,990 depending on what state a buyer lives in.
Tesla Model S Plaid Price Change Factors & Implications
The cancellation of the Model S Plaid Plus variant was announced by Tesla CEO Elon Musk over the weekend. Although it came as something of a surprise, the Plaid Plus option had been greyed out and made unavailable for selection on the company's website, which suggested something was going on. There was little difference in the way of specs between the Model S Plaid and Plaid Plus other than in their ranges of 390 miles and 520+ miles, respectively, perhaps indicating there had not been as much demand for the longer-range Plaid Plus as Tesla had hoped.
Presumably, though, there are a number of people who had preordered or been planning to buy the Plaid Plus when it became available next year who may now be having to reconsider the Plaid variant at its highest price since Tesla unveiled the two high-performance Model S variants in January. There's also every chance that coverage of the launch event will have swung the decision for some people to punt for a Model S Plaid without knowing they could have got it for $10,000 less just a couple of days earlier.
More: Jay Leno In Tesla Model S Plaid Beats Bugatti Quarter-Mile Record
Source: Tesla
Sister Wives: Clues Meri Is Done With Kody Brown Forever
Share this news on your Fb,Twitter and Whatsapp
News Nation USA: Latest News Headlines
News Nation USA||USA News||Science||Education||Sports||World