Movie/TV News
Bling Empire: Why So Many Fans Crush On Show Villain Andrew Gray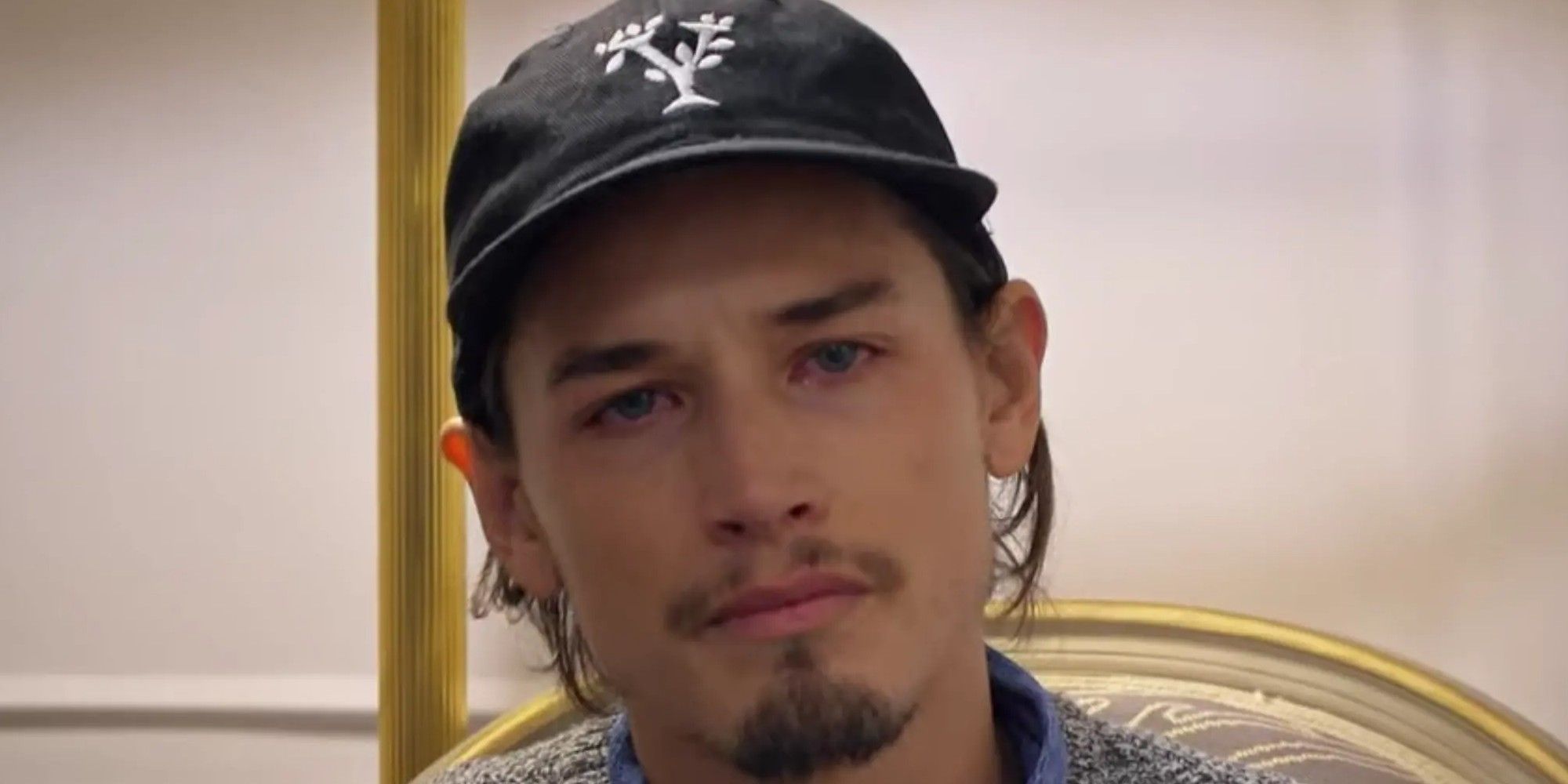 Despite his poor treatment of girlfriend Kelly Mi Li, some fans are still crushing on Andrew. The actor receives hundreds of adoring comments daily.
Many fans of Bling Empire consider Andrew Gray to be the show's de facto villain due to his angry outbursts at girlfriend Kelly Mi Li and his arrogant attitude. However, there is an equally vocal legion of fans who can't help but crush on the good-looking actor, despite his behavior.
Successful film producer Kelly was previously married to a wealthy Chinese businessman named Lin Miao. Their marriage ended when he was arrested for a cybersecurity scam. She has since built a life for herself and began dating actor Andrew Gray, who is most known for playing the red Power Ranger. When Kelly first introduced Bling Empire fans to her boyfriend, she emphasized how deeply in love they were. Unfortunately, a dark side to their relationship soon surfaced. When Anna Shay took the couple on a trip to Paris, Andrew called Kelly and berated her for leaving him to nap in the hotel room while she shopped with Anna. Throughout the season, Andrew repeatedly escalated minor issues into full-out yelling matches and accused Kelly of not putting enough effort into their relationship.
Continue scrolling to keep reading
Click the button below to start this article in quick view.
Related: Bling Empire: Kelly Mi Li Produced A Movie Starring Arnold Schwarzenegger's Son
Despite his problematic anger issues and frequent gaslighting of Kelly, some fans still look at Andrew as an ideal man. "You are so handsome…" wrote a fan on one of Andrew's recent Instagram photos. "Your smile… how cute… I'm fallin for ya," wrote another. But in addition to comments praising his good looks, Andrew receives numerous comments calling him out on his bad behavior in his relationship. "A very toxic man," one fan wrote. "You are deadass the worst," said another. It seems fans are picking up on Andrew's problematic tendencies underneath his charming demeanor.
Andrew and Kelly attempted to address their relationship issues in couple's therapy, but Kelly ultimately decided that a breakup would be best for the both of them. Andrew and Kelly's messy on-again, off-again breakup was a central plot point of season one. All of Kelly's friends, including powerful matriarch Anna Shay, were eager to see the toxic pair finally call it quits for good. Co-star Kevin Kreider was particularly hopeful that the couple would stay broken up due to his crush on Kelly. Kevin asked Kelly out on a date, but she decided she just wanted to remain friends. After taking several months apart, Kelly and Andrew are now officially back together.
Even though Bling Empire only premiered in January, fans are already clamoring for a season two. However, fans seem to be divided on whether or not they'd like to see Andrew back on their screens. Now that he and Kelly are back together, the couple almost certainly will continue to be a package deal on the show.
Next: Bling Empire: Chinese Fans Don't Believe Gabriel's Royal Song Dynasty Family Claims
Source: @andrewgray
90 Day Fiancé: Fans Ship Natalie's Fiancé Mike With His Hairdresser
About The Author
Share this news on your Fb,Twitter and Whatsapp